Note: Not suitable for children under 4 years old!
Note: The solar panel is meant for OUTDOOR actual sunlight, indoor lighting will NOT generate sufficient energy to drive the car.
It's time to make your own toy! Better yet, a solar-powered wooden car! Get this kit to keep your kids occupied with hands-on activities while enjoying the "robot" moving around that is powered by green energy, renewable energy - Solar Power. This DIY kit is simple enough to be built by 4 years old children, with parent's help. And children 6 years old and above can build it by themself! Let them explore solar power and how it can help to save the earth by utilizing it! You can also let your kids understand how solar panel works and electric motor works. Awesome!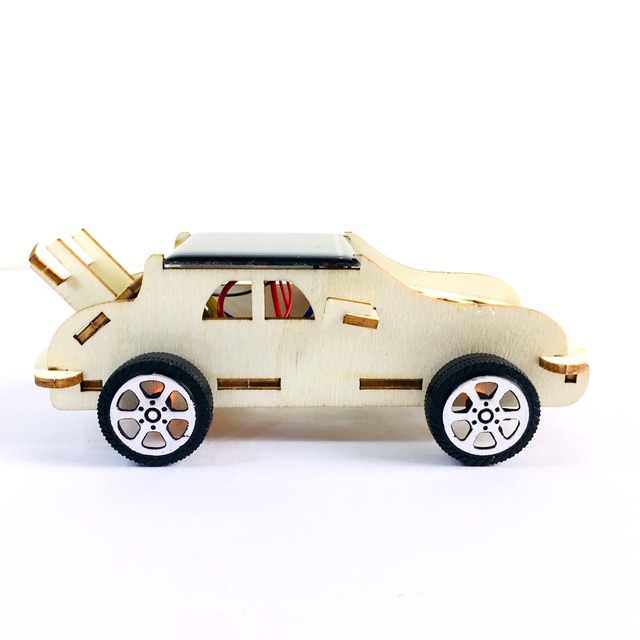 Features:
Do It Yourself Solar Powered Wooden Car STEM Kit
Simple and yet educational
Suitable for age 4 years old and above
Come with everything needed to assemble as a solar-powered moving car.
No soldering is needed
Moveable car
Learn about renewable energy, solar power, electric motor :)
Packing List:
Wooden parts for the car body
1 x Solar Panel
4 x Plastic wheels for the car
1 x Small DC Motor
1 x small plastic gear
1 x Rubber band
2 x small iron rod as the shaft for wheel
Some double-sided tape
Sanding filer