Note: Get the essential microSD card with Raspberry Pi OS with your preferred Raspberry Pi 4 Model B computer bundles!
Note: There are three kits, every kit comes with a Raspberry Pi 4 Model B board and a 32GB MakerDisk microSD card preloaded with Raspberry Pi OS. Choose the preferred RAM size:
---
Most Powerful and Fastest Raspberry Pi Ever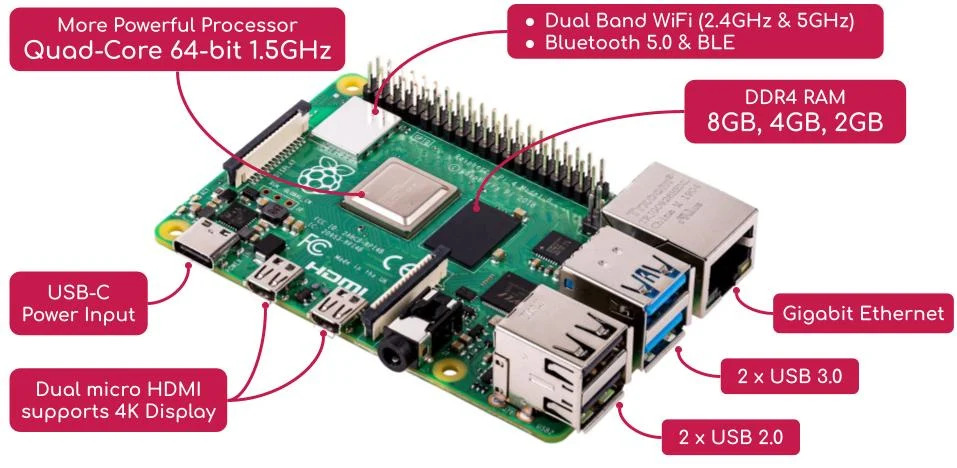 Raspberry Pi 4 Model B, with 8GB, 4GB, or 2GB RAM. Not only it is being used in school and home for learning digital making, but it also makes its way to industry, enabling many automation and applications. Different RAM sizes allow different kinds of applications, for example, media server, RetroPie, home learning computer, maker labs, mini webserver, NAS, etc.
Raspberry Pi Approved!
Class 10, A1, MakerDisk MicroSD Ready with Raspberry Pi OS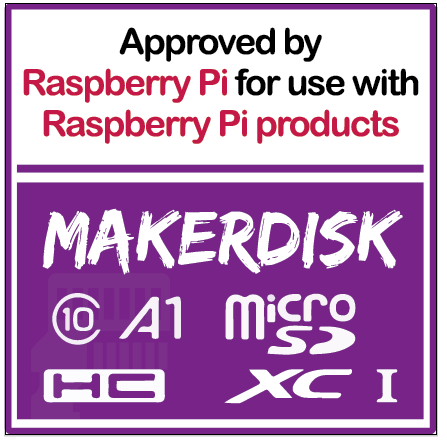 A Raspberry Pi Approved, 32GB, Class 10, U1, A1 grade MakerDisk microSD card ready with Raspberry Pi OS is included.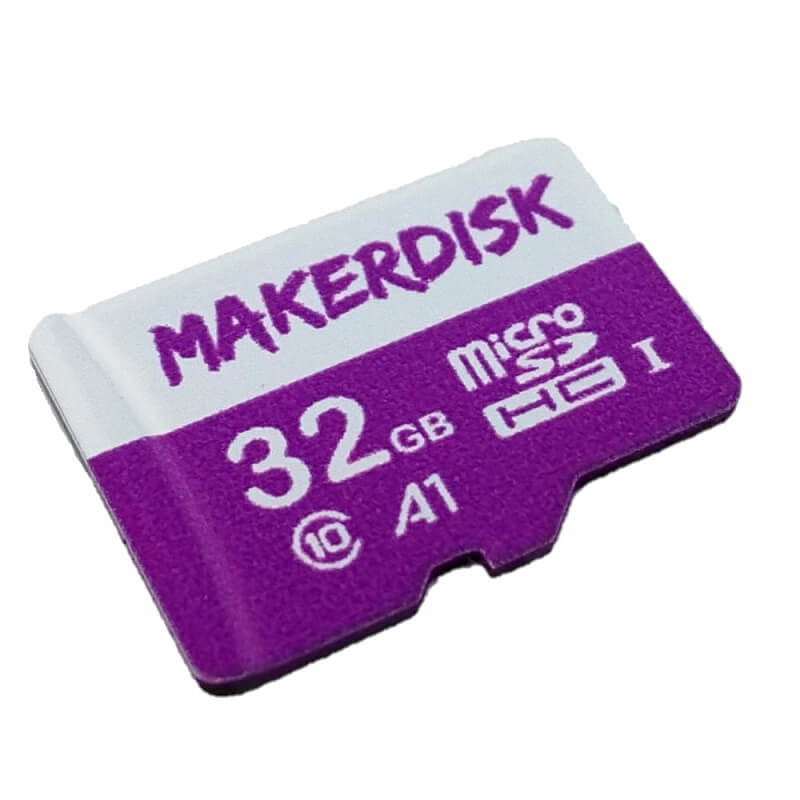 Check out the reviews by leespsvideo on MakerDisk microSD cards:
We are confident to recommend this MakerDisk uSD card as the diagnosis results exceed the requirement needed for Class A1 and also the specifications by the Raspberry Pi Foundation.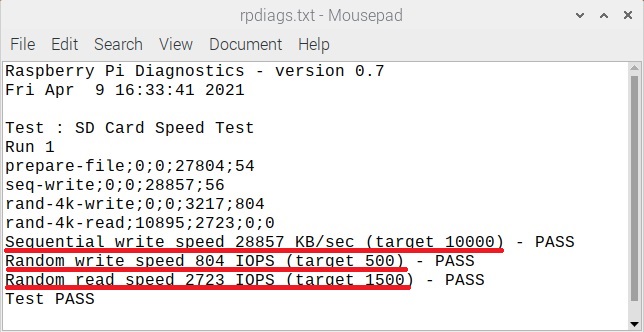 Many Raspberry Pi users have a common doubt: What type of microSD card is best for Raspberry Pi? Well, we have been asking the same question since day 1:) Now, let's trust the Raspberry Pi team which is the designer and producer of Raspberry Pi. They recommend Class A1 because of the characteristic of Raspberry Pi accessing the memory on the microSD card. The random read and write speed is critical. For details of Class A1, please refer to here.
"But more and more, memory cards are being used to extend the memory of devices that run apps. Devices like smartphones and mobile gaming consoles. The apps that run on these devices interact with memory space differently. Rather than a stream of sequential data, they want to write a lot of small chunks of data wherever there's space available. That's known as random read/write (compared to sequential read/write that's important for video)." which Raspberry Pi falls into, the operating system will need to read/write data from/to the microSD card in random access.
This MakerDisk microSD card comes straight from the factory and it is pre-loaded with Raspberry Pi OS, so it can boot up on all Raspberry Pi mainboards right out of the box. Please DO NOT format it. If you want to load other Operating Systems, we would recommend using the Raspberry Pi Imager and choose the preferred Operating System.
Note: In case you need a USB microSD card reader/writer, get it from here.
Features:
In any case, you can always reload the image/Operating System into this microSD card using a USB microSD card Reader/Writer, we recommend using the official imager: Raspberry Pi Imager. Please check this video out on how to use the Advance features:
Packing List: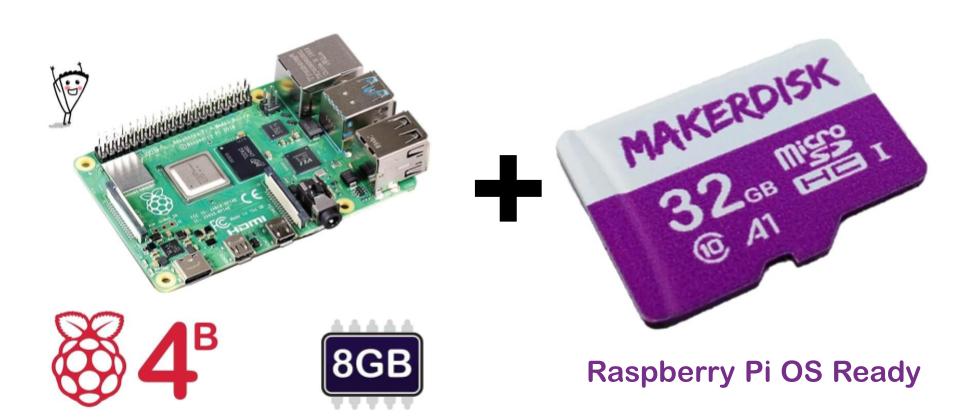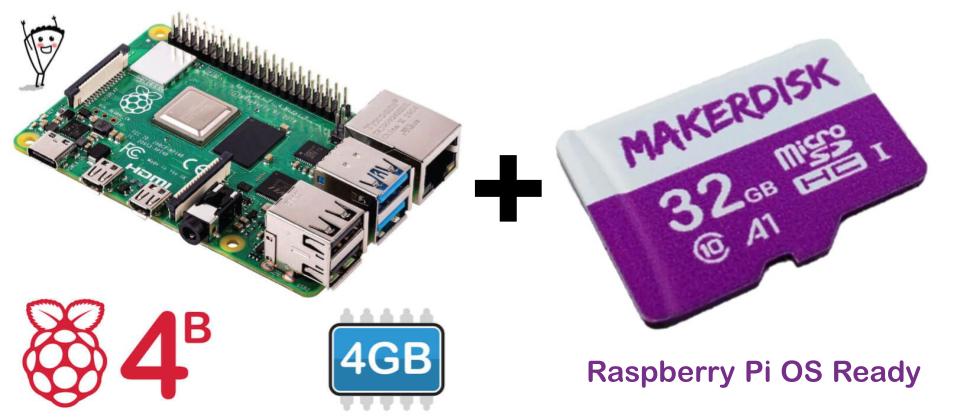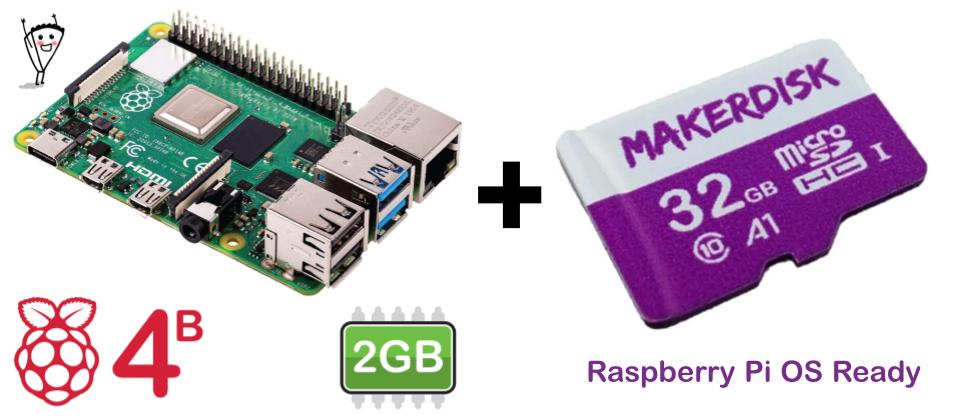 Resources: