Say hello to yet another passive cooling aluminum case for Raspberry Pi 4B board! This beautiful black anodized aluminum case features a maze design on top and passively cools the Pi using two embedded solid aluminum cores and thermal pads located on top of the Broadcom BCM2711 ARM processor and power management regulators.
With incredible silent passive cooling performance, no fan noise, full port access, WiFi window, striking maze-like design, full aluminum construction, and a built-in programmable power button, it is a perfect enclosure to keep your Pi 4B cool and running smoothly even while running on full load! :)
Features:
Dual Solid Aluminum Cores
Embedded dual solid aluminum cores coupled with hi-performance thermal pads to conduct excess heat away from the processor and power management regulators to the aluminum body, Keeping your Pi 4 board cool and running smoothly without thermal throttling.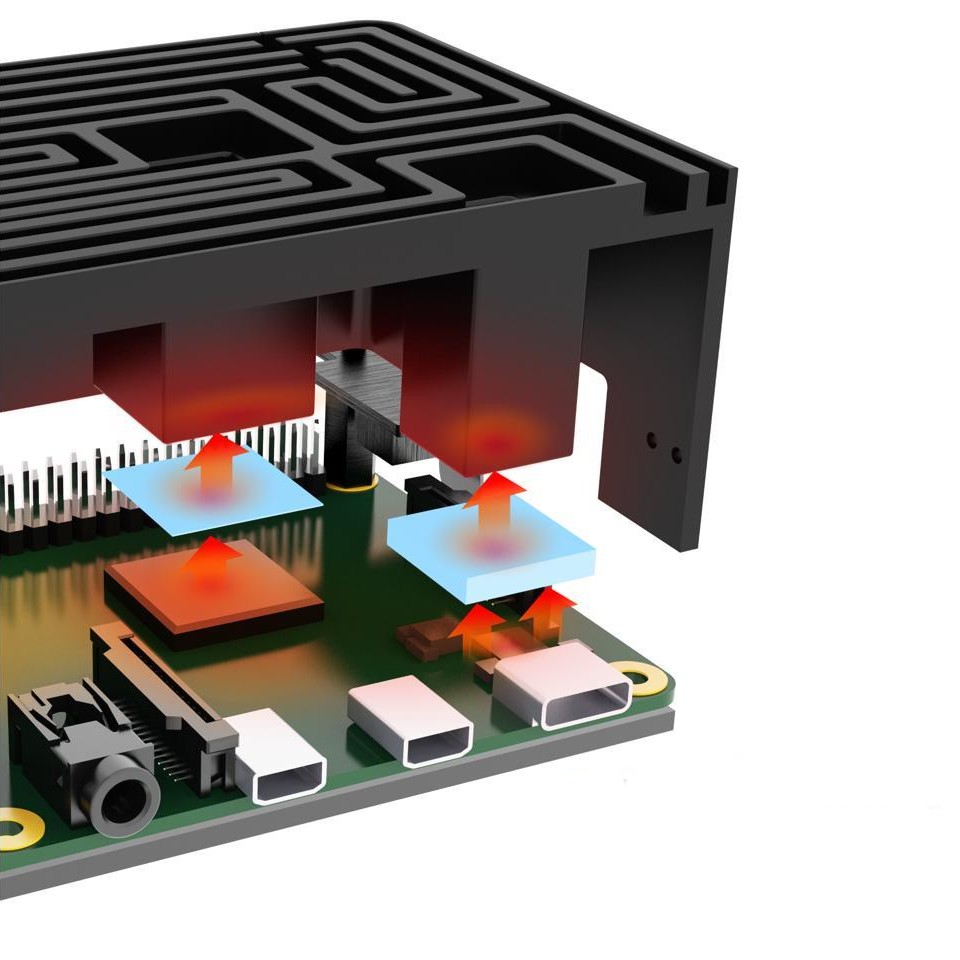 Superb Cooling Performance
Excess heat from the dual aluminum cores is effectively transferred to the all-aluminum body which acts as a heatsink to dissipate the heat to the surrounding. Ensuring the Pi runs at optimal thermal performance, even under higher loads.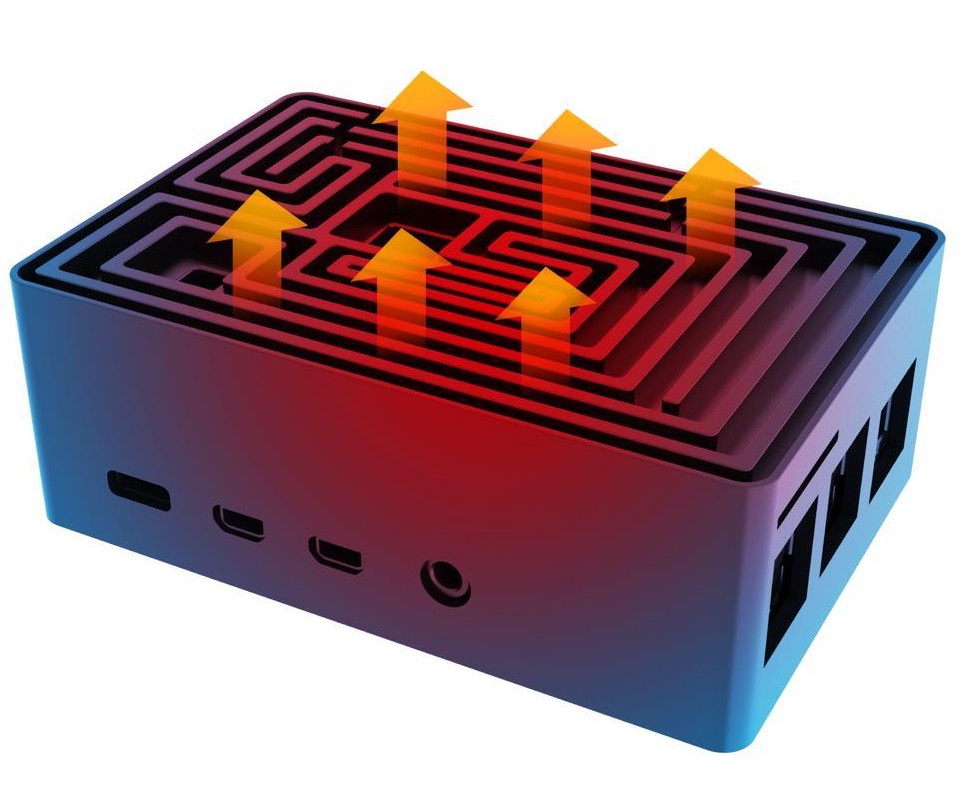 Contemporary and Made-to-Last Design
Solid aluminum case provides durability and long-lasting use. With the striking Maze-like design for stunning aesthetics and functionality, which means the case looks great in any environment.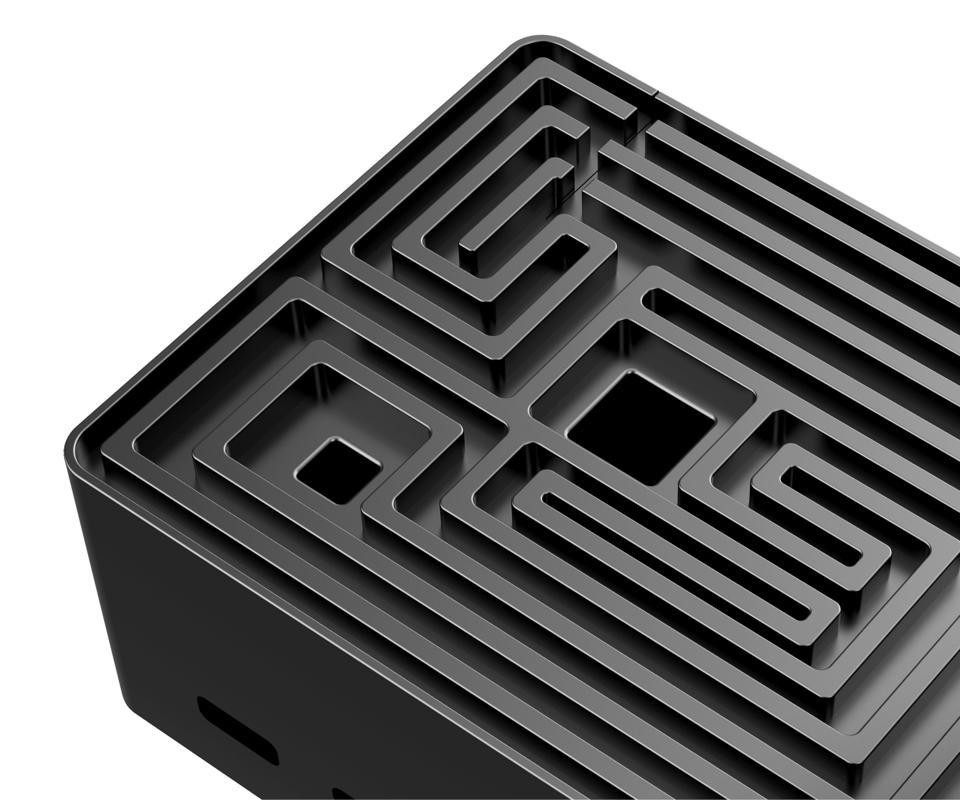 Reprogrammable Power Button
Reprogrammable and convenient power button to easily power on and off the system without having to remove the power source from the Pi 4.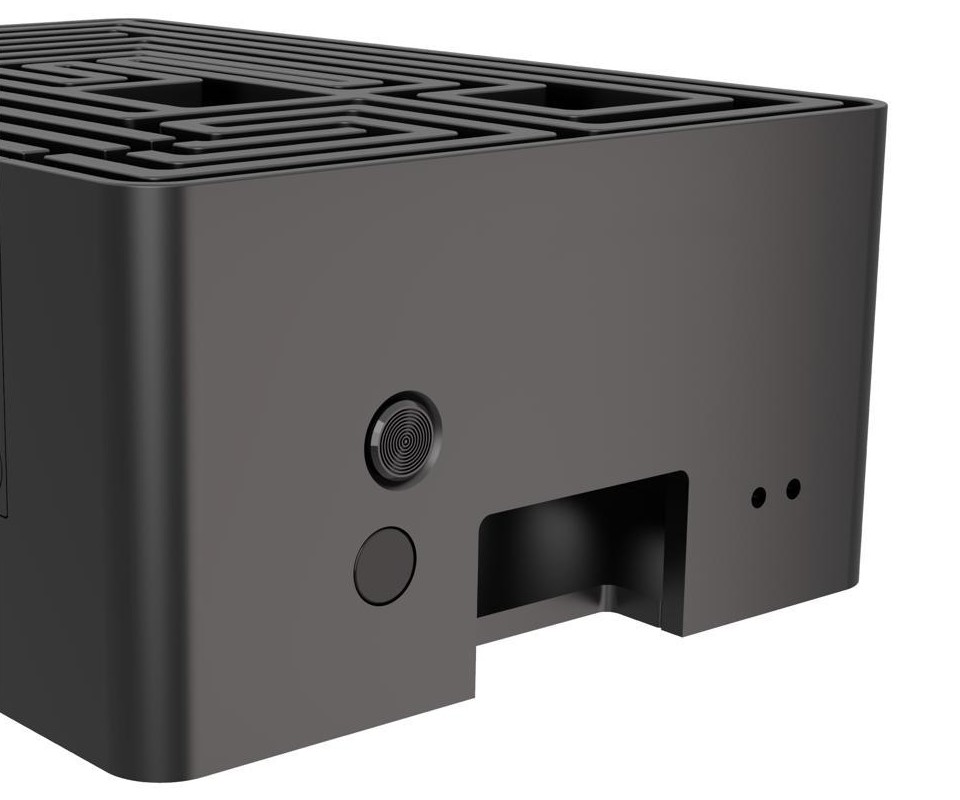 Easy Connector Accessibility
Full I/O support including GPIO, Ethernet, USB, camera and display connectors. Purpose-designed Wi-Fi signal window to optimise Wi-Fi and Bluetooth signal connection.