The Enclosure features:
Laser reduction
Noise reduction
Smell & fume shielding
Dust shielding
Good lighting
Stable environment for sensitive filaments
Safe environment for kids and pets
How to Assemble Snapmaker 2.0 Enclosure for A250/T or A350/T
Enclosure for Snapmaker 2.0
A New Level of Protection
Brighter, Quieter and Safer Working Environment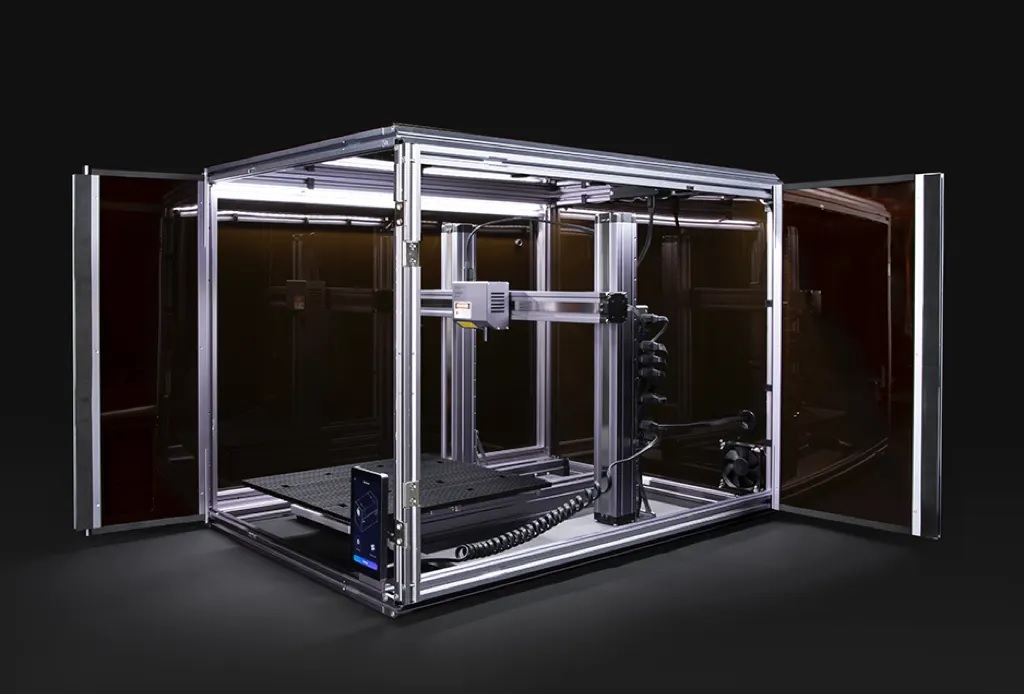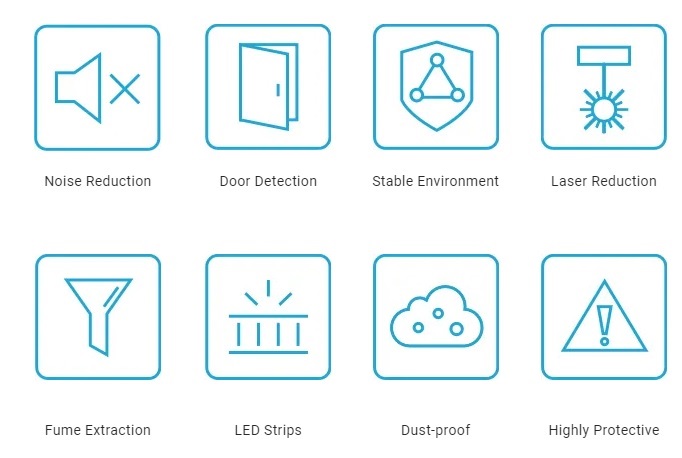 Features:
Noise Reduction
The Enclosure reduces the noise level by up to 10 dBA, so you won't be disturbed when the machine is running.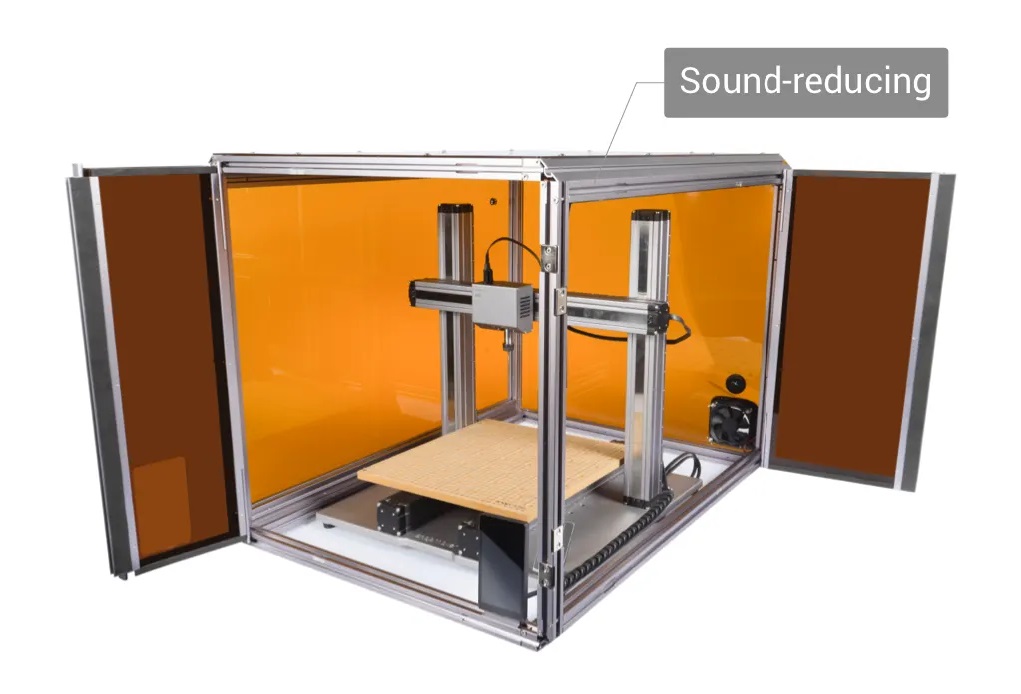 Door Detection
The laser or CNC work pauses automatically when either door is opened, giving you extra protection.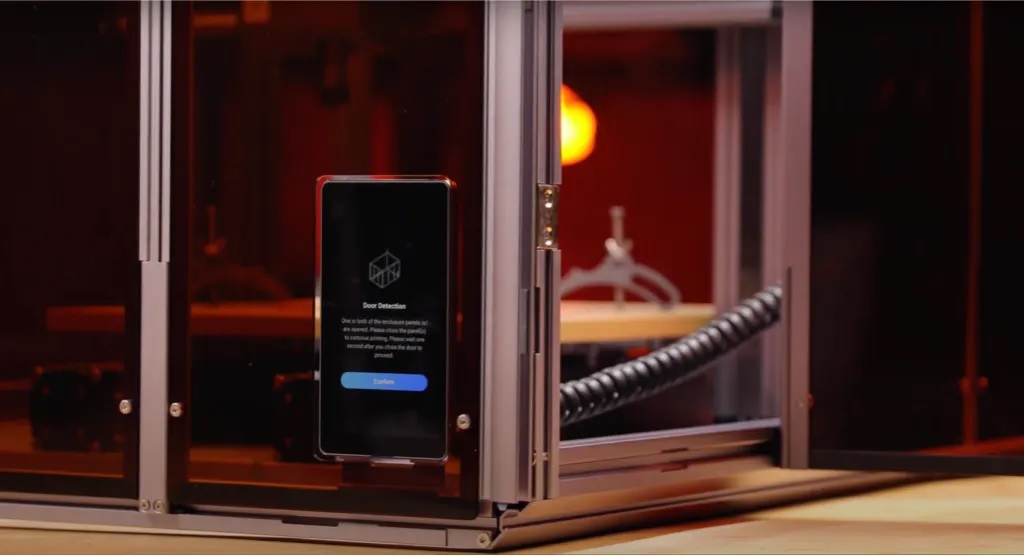 Stable Environment
Temperature is maintained when printing with ABS, so that your print is less likely to warp due to temperature variation.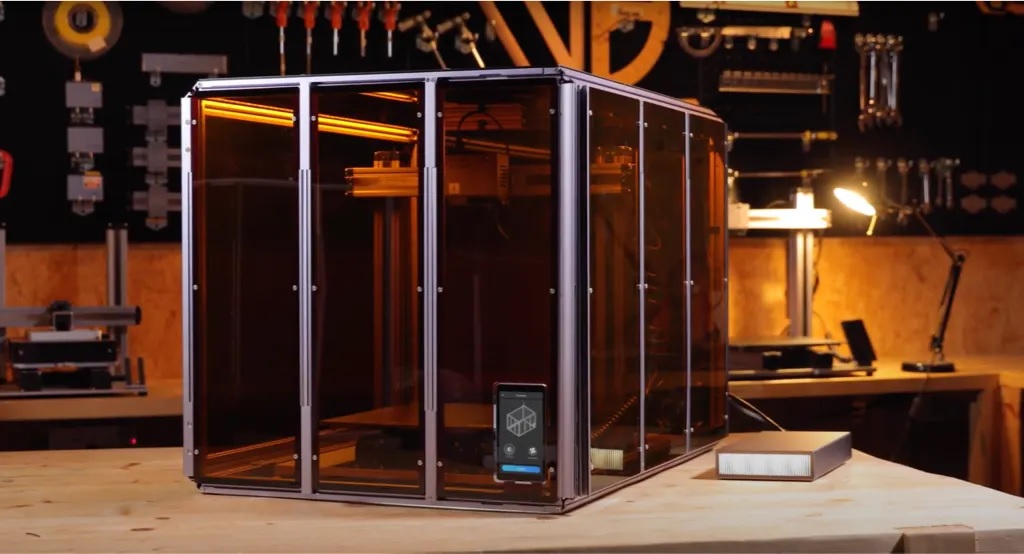 Laser Reduction
The panels are made of brown acrylic, which protects you from the laser.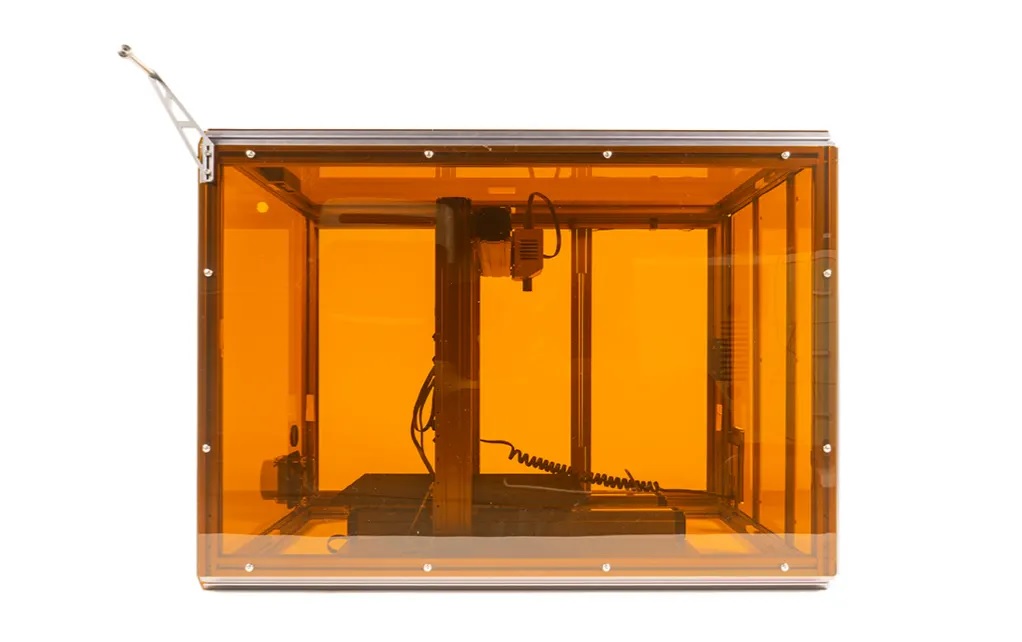 Exhausting System
Extract potentially harmful smoke created during laser engraving.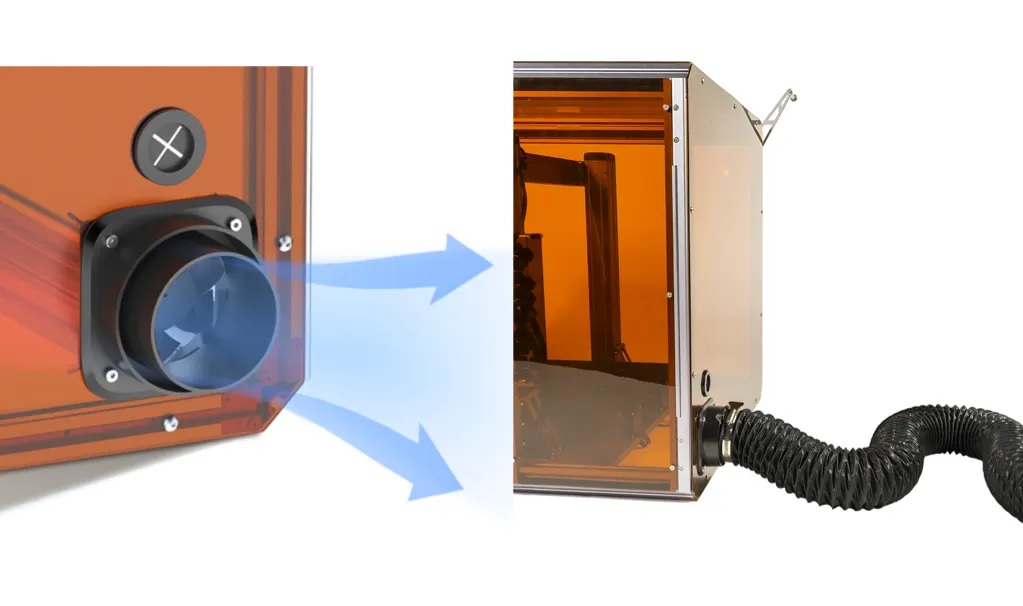 Built-in LED Strips
Check the working status as you like, whether it's day or night.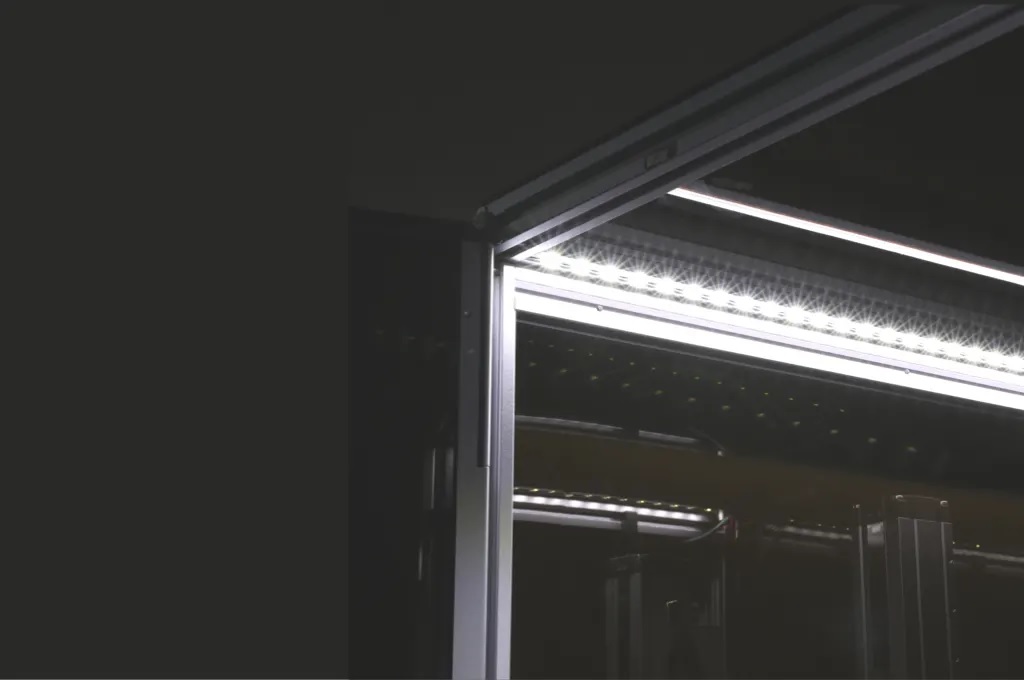 Triple Folding Doors (For A250/T & A350/T)
Pre-assembled doors of A350 and A250 enclosure can be triple-folded, taking up only a very limited space.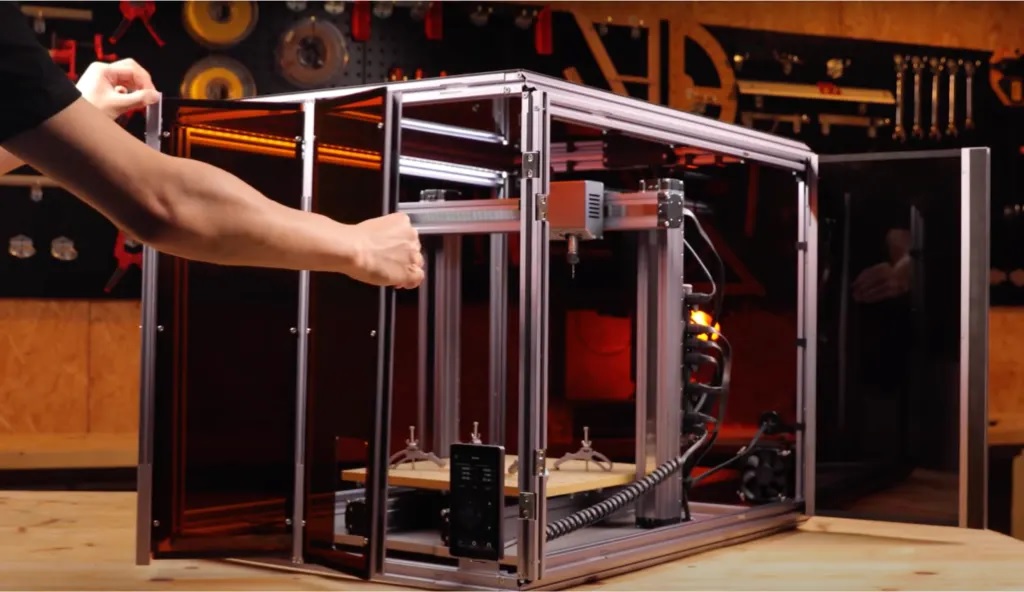 Aircraft Grade Aluminum Alloy Frame
Consistent with your Snapmaker in metal texture, stability, and durability.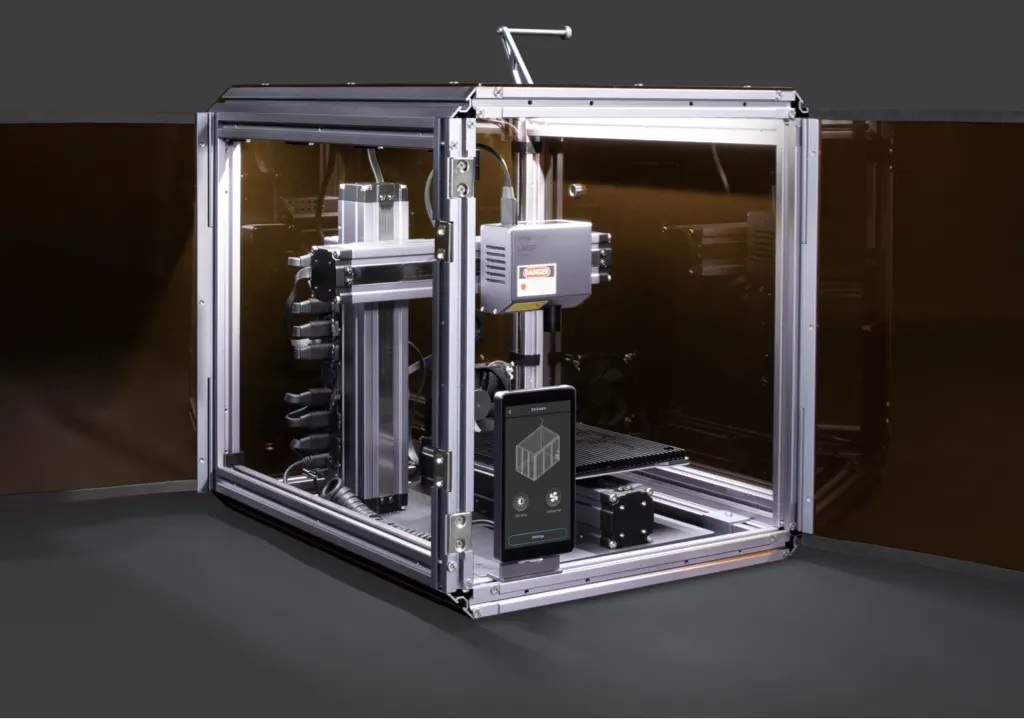 Specifications: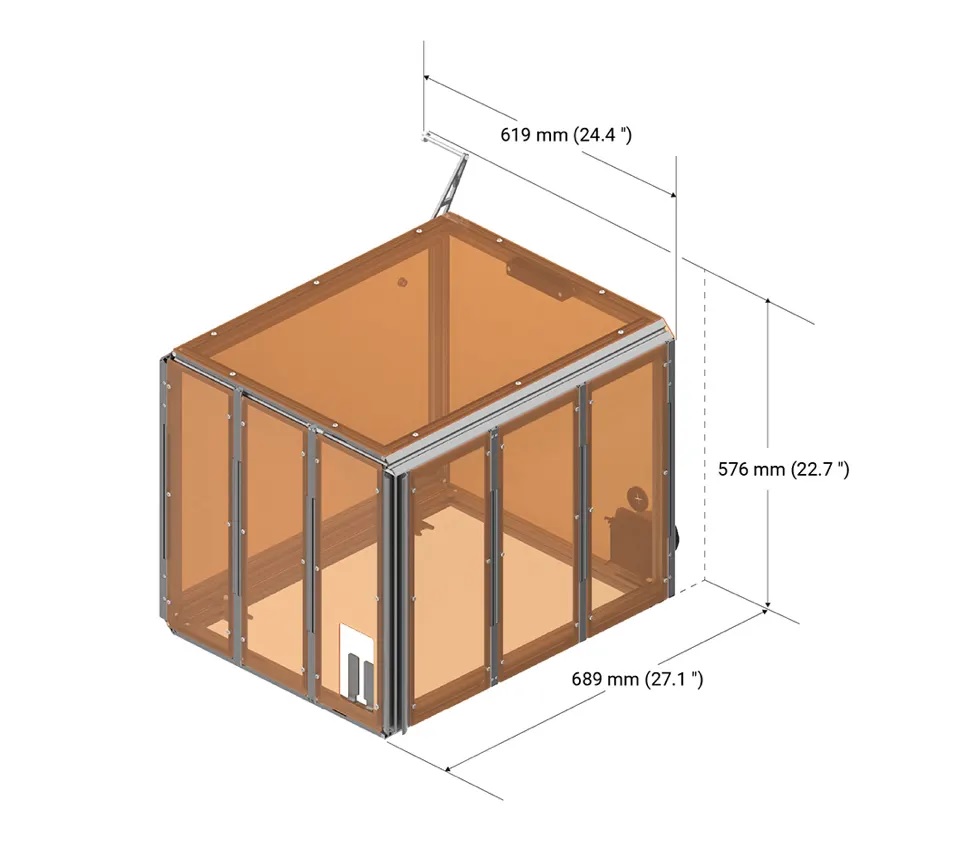 Models: A250 Enclosure
Net Weight: 14.2 kg / 31.3 lbs.
Package Size: 700 × 600 × 260 mm / 27.6 × 23.6 × 10.2 "
Package Weight: 16.5 kg / 36.4 lbs.
Frame Material: Aluminum alloy
Panel Material: Acrylic
Functional Units: LED Strips, Exhaust Fan, Exhaust Duct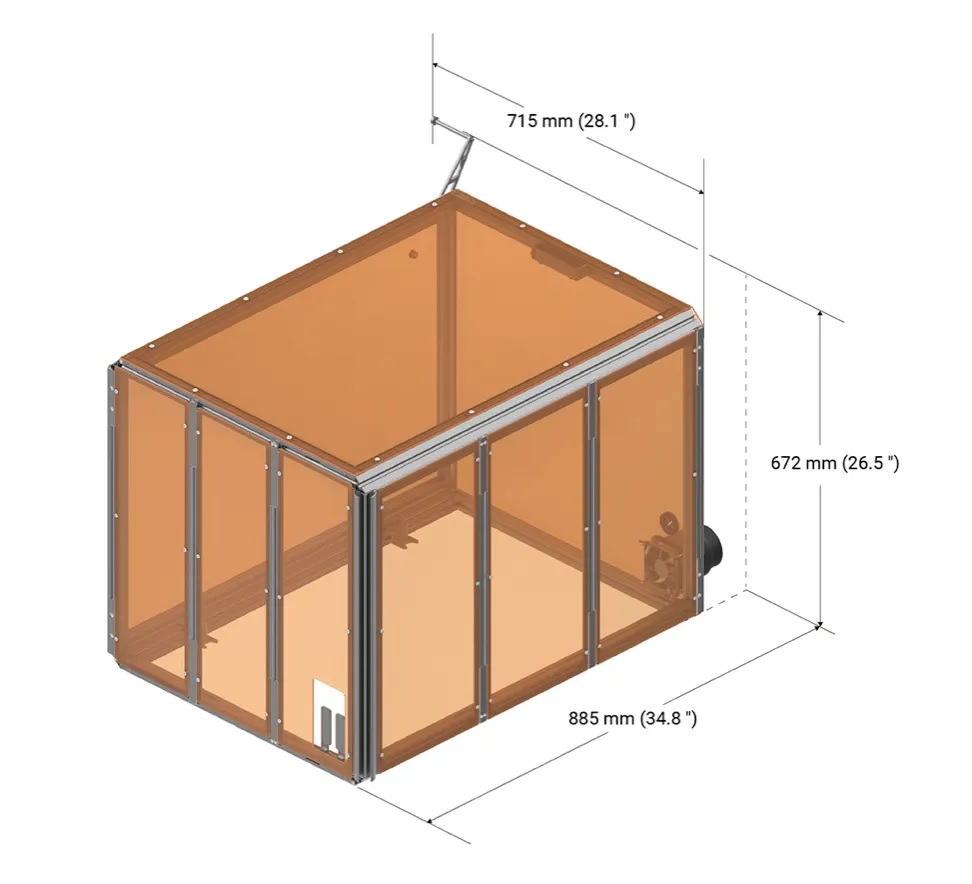 Models: A350 Enclosure
Net Weight: 19.3 kg / 42.5 lbs.
Package Size: 900 × 690 × 180 mm / 35.4 × 27.2 × 7.07 "
Package Weight: 22.8 kg / 50.3 lbs.
Frame Material: Aluminum alloy
Panel Material: Acrylic
Functional Units: LED Strips, Exhaust Fan, Exhaust Duct
Packing List: