Note: This page has 3 Basic Kits for Jetson Nano options. Please choose the preferred kit.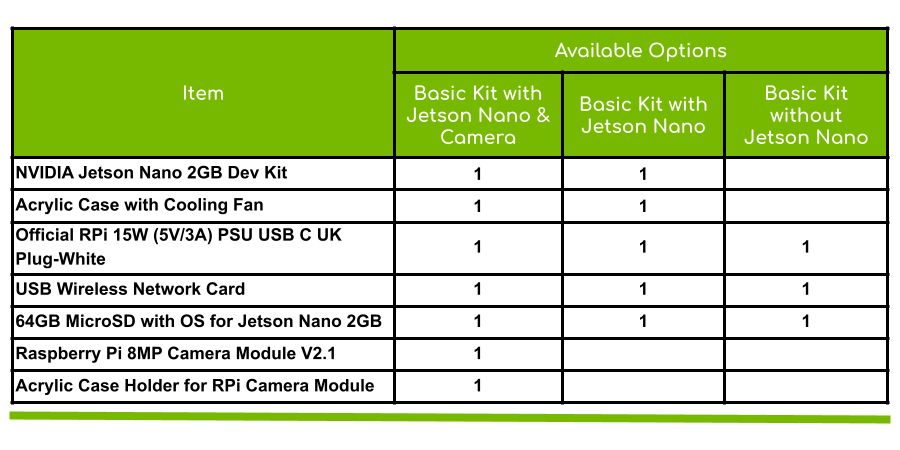 Note: From 13th October 2021 onwards, the power adapter included for the kits is White Official RPi 15W (5V/3A) PSU Type-C USB - UK Plug, suitable for Singapore, Malaysia, UK.
---
This kit includes everything you need to get started with the Jetson Nano 2GB AI development board. Discover the power of AI and robotics with the NVIDIA® Jetson Nano™ 2GB Developer Kit. It's small, powerful, and priced for everyone.
Note: This NVIDIA Jetson Nano 2GB Development Kit comes WITHOUT Wireless Adapter
The NVIDIA® Jetson Nano™ 2GB Developer Kit is ideal for hands-on projects. Learning by doing is key for anyone new to AI and robotics, and with this developer kit, an active developer community and ready-to-build open-source projects, plus free and comprehensive tutorials offered by NVIDIA, you'll see your work perceiving and interacting with the world around you in real-time. Jetson Nano 2GB Developer Kit delivers incredible AI performance at a low price and brings to each Jetson developer the same software and tools used by professionals around the world.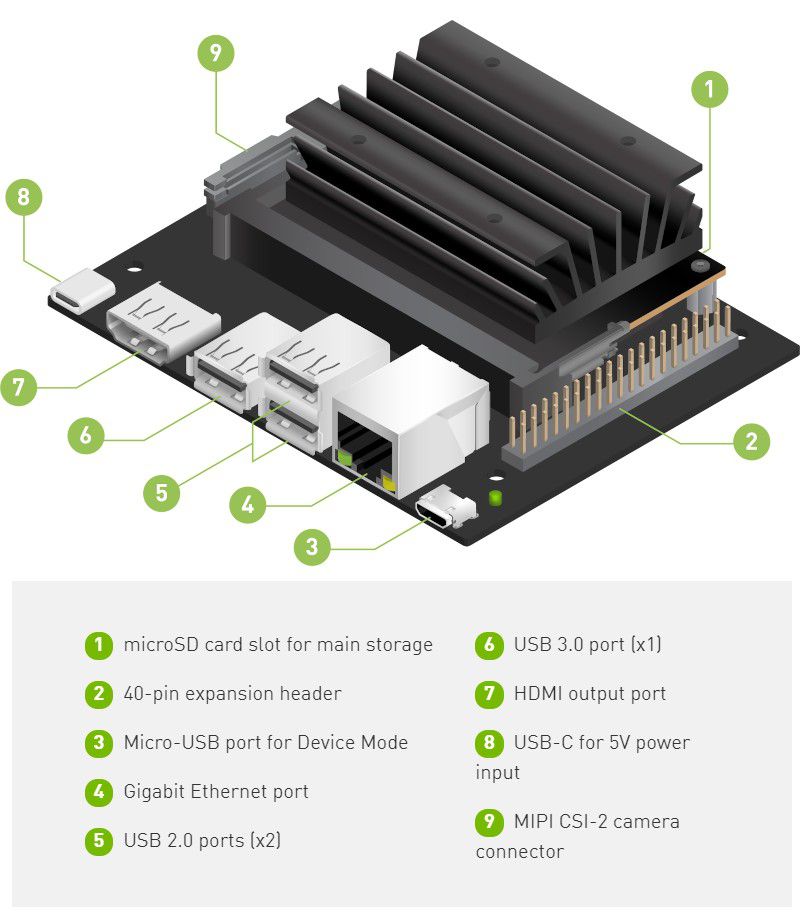 Overview of the Developer Kit
Carrier Board Layout
[DS1] Power LED; lights when the developer kit is powered on
[J1] SO-DIMM connector for Jetson module. The module is pre-assembled on the developer kit
[J2] USB Type C power connector for 5V⎓3A power supply.
[J3] RJ45 ethernet connector.
[J4] HDMI connector
[J5] Camera connector for MIPI-CSI2 camera.
[J6] 40-pin header: Includes power pins ( +5V/+3.3V) and interface signal pins for I2C (2x), UART, SPI (2x), I2S, and GPIOs
[J7] 4-pin fan control header. Pulse Width Modulation (PWM) output and tachometer input are supported
[J8] Optional coin-cell socket
[J9] USB 3.0 type A connector. Limited to 1A total power delivery
[J10] Stack of two USB 2.0 type A connectors supporting Host Mode only
[J11] Optional button header (2x4); Includes connections for Reset/Force Recovery/Power Buttons, and Auto-power-on disable
[J12] Button header (1x12); Includes connections for the power LED, Reset/Force Recovery/Power Buttons, UART, and Auto-power-on disable
[J13] Micro-USB 2.0 connector supporting Recovery Mode and Device Mode
Check out this Jetson Nano 2GB overview by JetsonHacks:
Explore and learn from Jetson projects created by Nvidia and Jetson Community here.
To protect your Jetson Nano 2GB Dev board, we also included an acrylic case.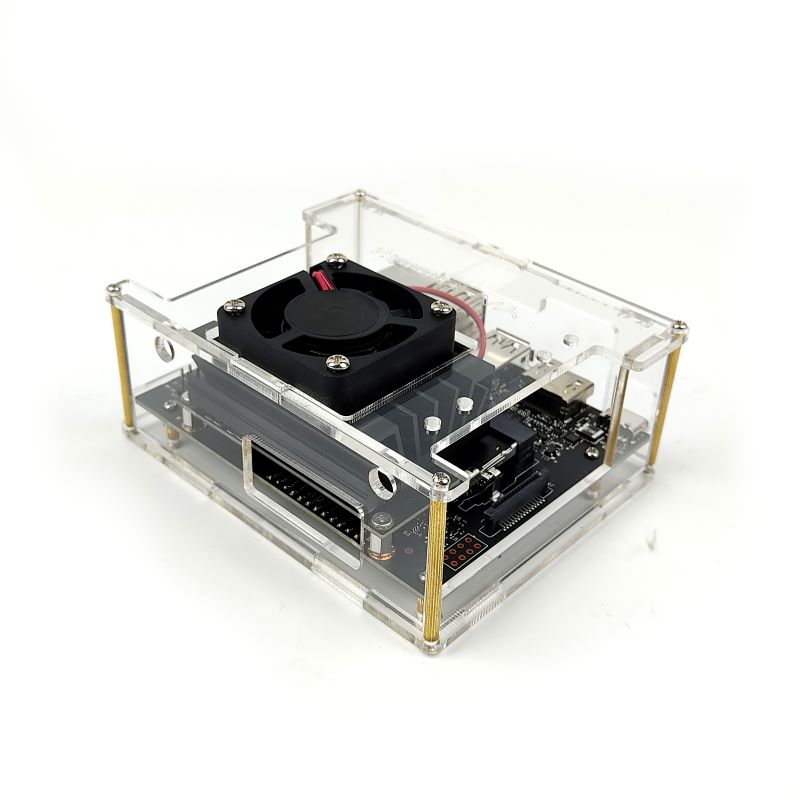 We also included a Raspberry Pi 8MP camera module and its acrylic holder (which is compatible with Jetson Nano) for a little bit more fun!
Raspberry Pi 8MP Camera Module V2 is a camera module developed by the Raspberry Pi foundation but is fully compatible and works well with Jetson Nano. It features an ultra-high quality 8MP(megapixel) SONY IMX219 image sensor, and a fixed focus lens. This V2 camera module is capable of 3280 x 2464 pixel static images, and also supports 1080p @30fps, 720p @ 60fps and 640x480p90 video.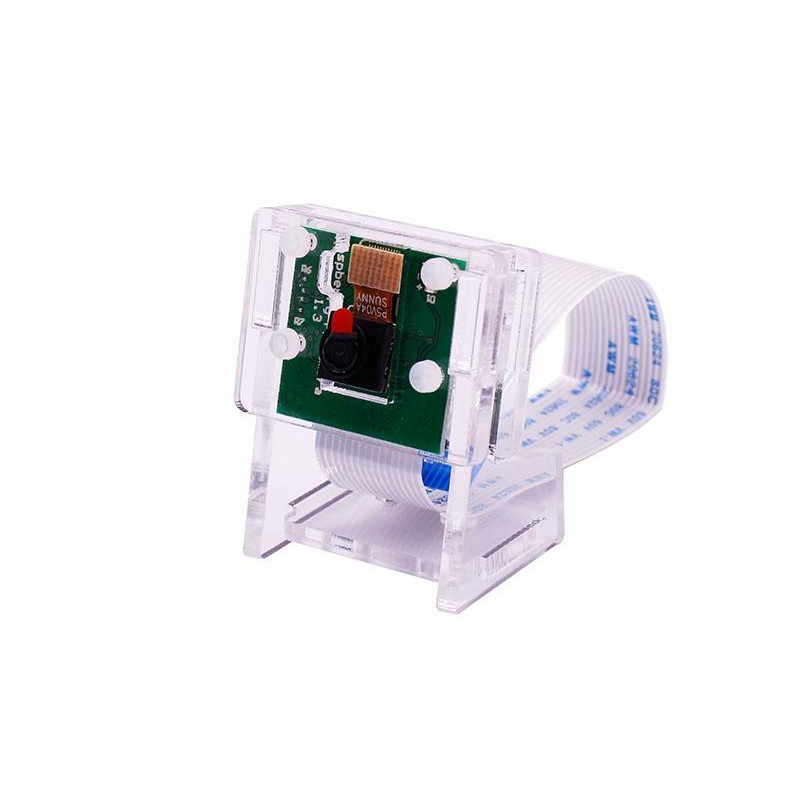 MicroSD Card
Jetson Nano 2GB Developer Kit is supported by the comprehensive NVIDIA® JetPack™ SDK, and has the performance and capabilities needed to run modern AI workloads.
The developer kit uses a microSD card as the boot device and for main storage. It's important to have a card that's fast and large enough for your projects; the minimum requirement is a 32GB UHS-1 card. Many projects with Jetson Nano 2GB Developer Kit will utilize swap space on the MicroSD Card due to only 2GB physical memory. For this reason, we included a  64GB, Class 10, U1, A1 grade MakerDisk MicroSD card. in the kit. This MicroSD card is preloaded with Jetpack 4.5.1.
JetPack includes:
Desktop Linux with NVIDIA drivers
AI and Computer Vision libraries and APIs
Support for cloud-native technologies such as containerization and orchestration
Developer tools, documentation, and sample code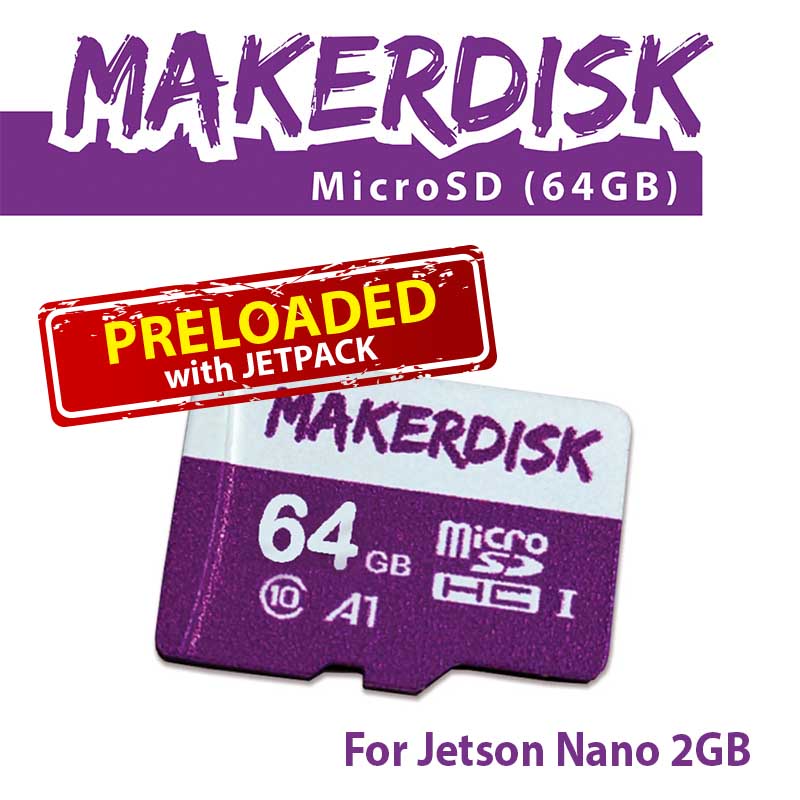 Note: Click here to read more on JetPack 4.5.1.
In case you intend to use any other version of JetPack or OS, we also include a cute little USB microSD Card Reader and Writer for a free gift. It's compact, lightweight and it's wicked fast. Supports up to 128 GB SDHC cards! Simply slide the card into the edge, flip it over, and plug it into your computer's USB port. No driver is required, it shows up as a standard 'Mass Storage' device under any OS. Download the BalenaEtcher or Raspberry Pi Imager to load the JetPack into the MicroSD.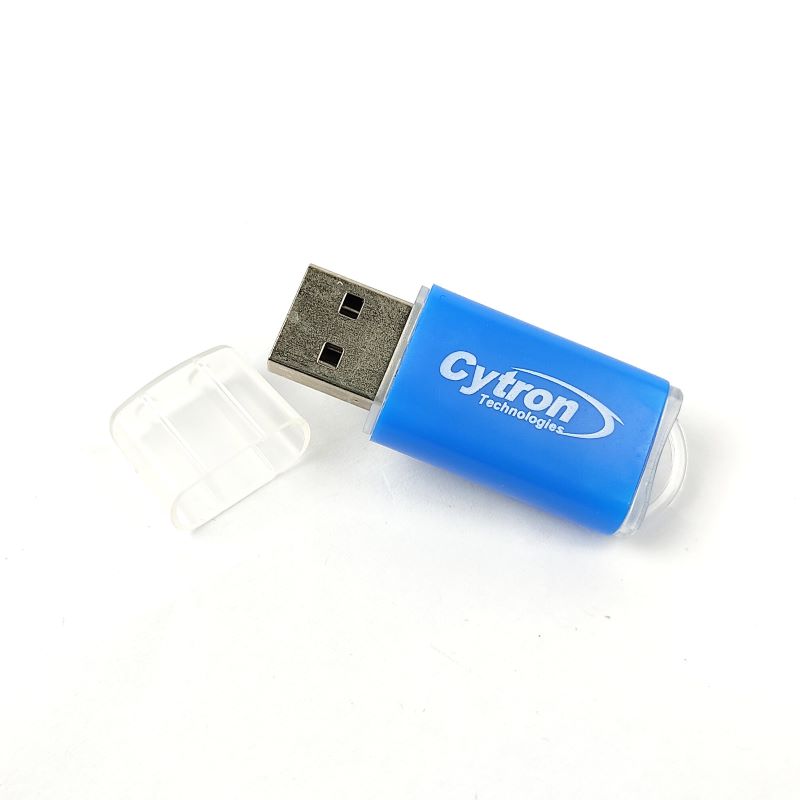 USB-C Power Supply
The Jetson Nano 2GB Developer Kit can be powered with common USB-C power supplies, but it does not support the USB-C Power Delivery protocol. This means commonly available USB-C power supplies can be used, but they will all fall back to delivering 5V⎓3A because no power negotiation takes place. You'll need to power the developer kit with a good quality power supply (and cable) that can deliver 5V⎓3A at the developer kit's USB-C port. The stated power output capability of a USB power supply can be seen on its label. This type-C power adapter from Raspberry Pi will definitely do the trick!
Note: This is UK type power adapter. It is suitable for Malaysia, Singapore, and UK.
Note: From 13th October 2021 onwards, the power adapter included for the kits is White Official RPi 15W (5V/3A) PSU Type-C USB - UK Plug.
Wireless Network
Bear in mind that the Jetson Nano 2GB does NOT come with a wireless adapter. For that, this USB wireless network card is included in the kit!
This USB wireless network card can be used for Jetson Nano development boards and PCs. It is mainly used to receive wireless networks. It uses MIMO technology, an external 2dBi smart antenna, stronger penetration, more stable signal transmission, wider coverage, transmission rate up to 150Mbps. The antenna supports 90° rotation, which can adjust the angle of the antenna according to the actual use environment and signal, which can make users enjoy the high-speed network at any time.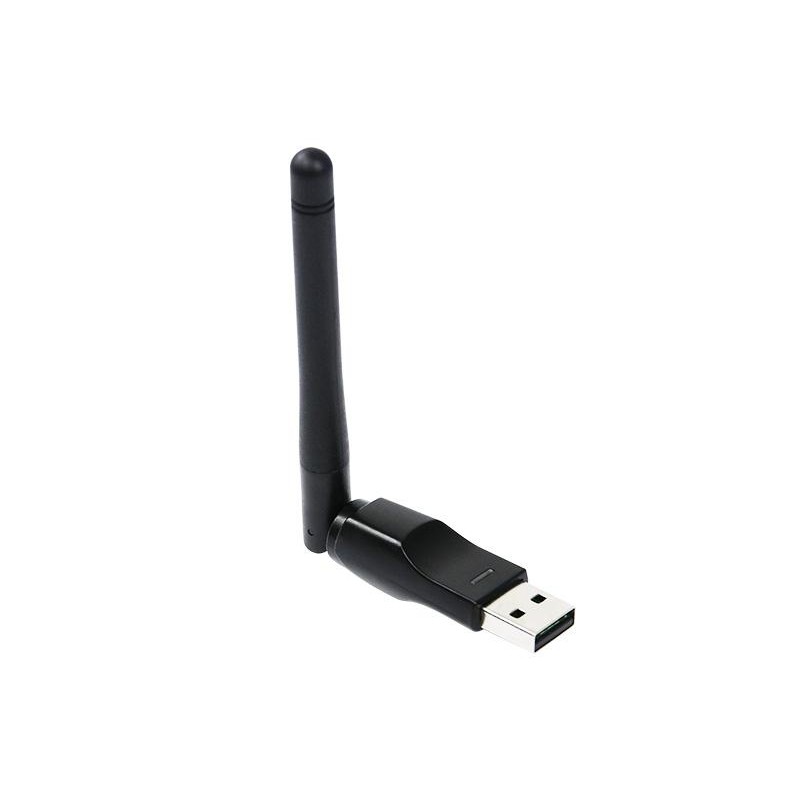 Features and specifications:
Packing list:
Jetson Nano 2GB Basic Kit with Jetson Nano 2GB and Camera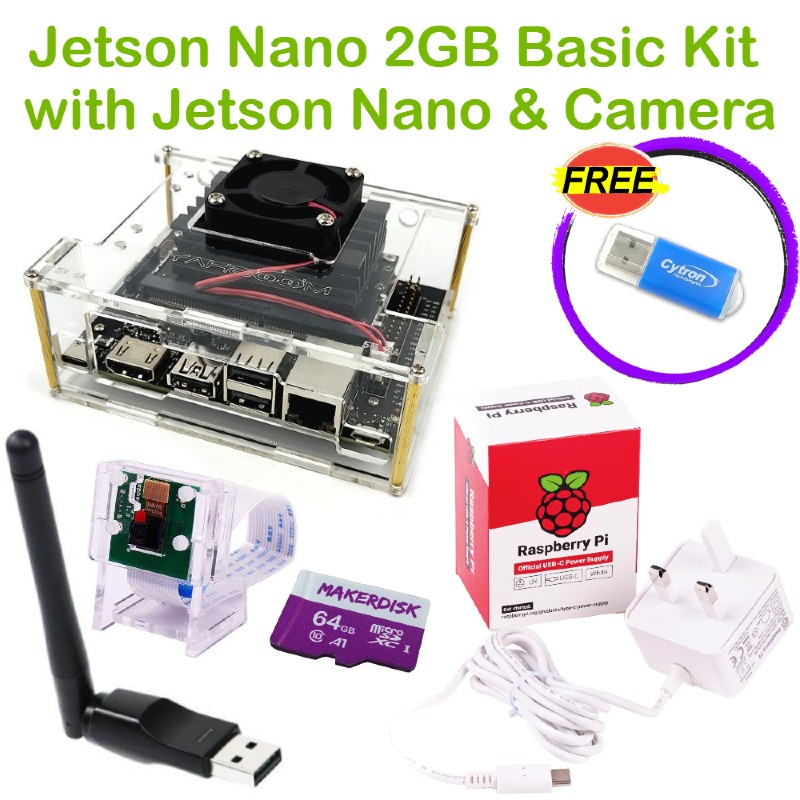 Jetson Nano 2GB Basic Kit with Jetson Nano 2GB
Jetson Nano 2GB Basic Kit without Jetson Nano 2GB
Resources: