Yes, Raspberry Pi Zero W/WH (version 1) is low power and will not really get hot even it is overclocked, not to the extent it will throttle. The original Raspberry Pi Zero W/WH comes with a single-core CPU only. However, with the launch of Raspberry Pi Zero 2 W, it will need a good heatsink to dissipate the extra power that you can squeeze from the new Quad-core, 64-bit ARM Cortex-A53 CPU.
You do not really need any heatsink to run the new Raspberry Pi Zero 2 W/WCH at the factory clock - 1GHz. But if you plan to overclock it to 1.2GHz or higher, a good heatsink is necessary to make sure the CPU will not throttle and reduce the clock frequency. Yet, not to worry, here is a high-profile heatsink for the new Raspberry Pi 2 W/WCH. It comes with a combination of black color Aluminum heat-sink with proper ventilation fin.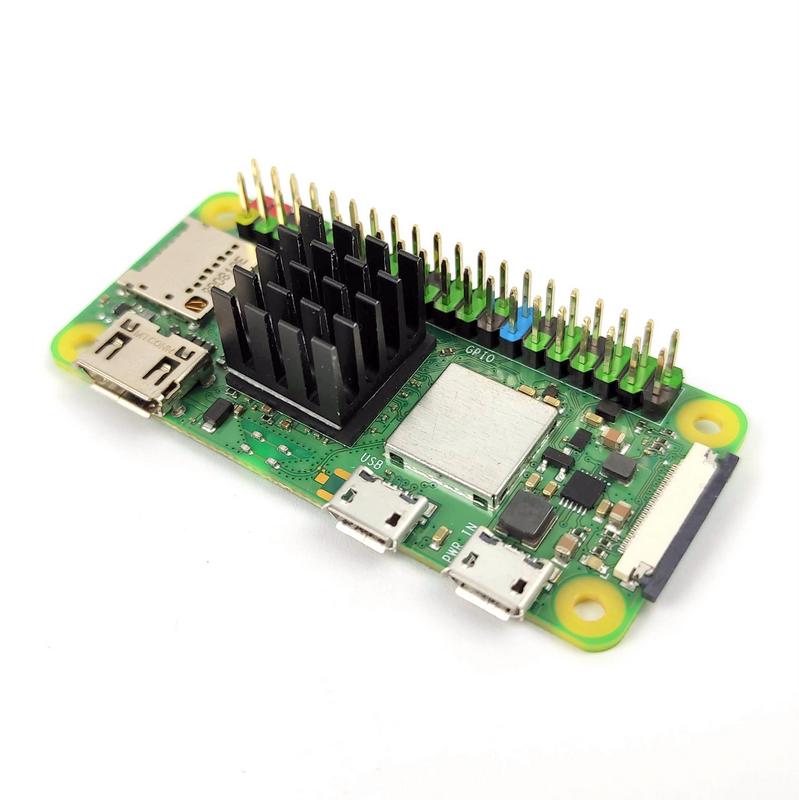 Here is the thermal performance chart with this High Profile Heatsink on Raspberry Pi Zero 2 W/WCH, stress test at 1GHz clock with stressberry. The heatsink is able to keep the CPU temperature under 70ºC.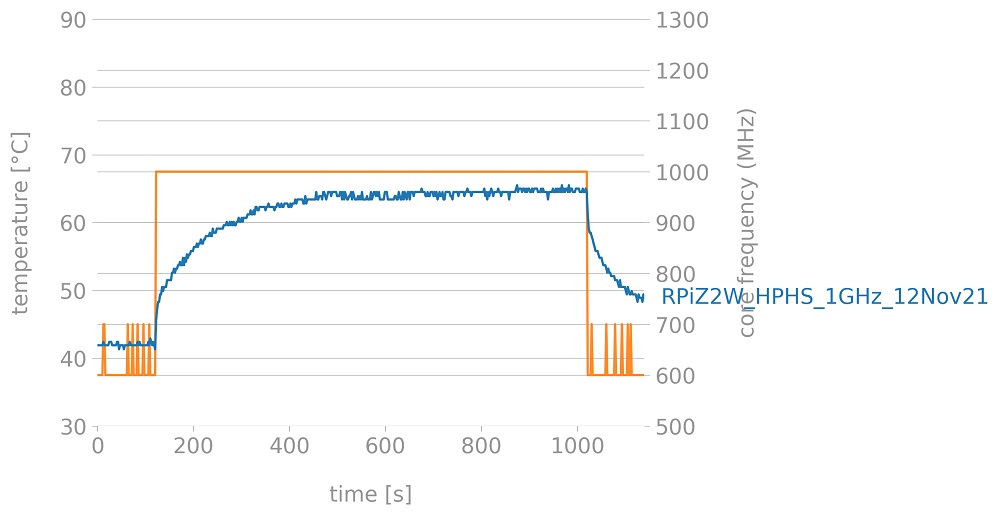 Even overclocked to 1.2GHz, this High Profile Heatsink is still able to keep the CPU temperature right under or near 80ºC. If there is some ventilation, it will be better.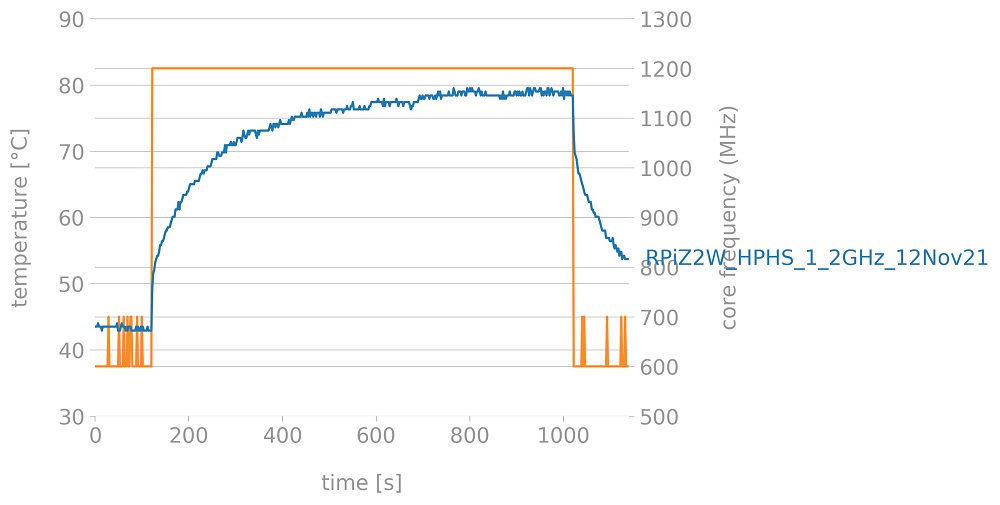 Do remember to peel off the protective sheet at the bottom of the heatsink and stick it onto the CPU properly.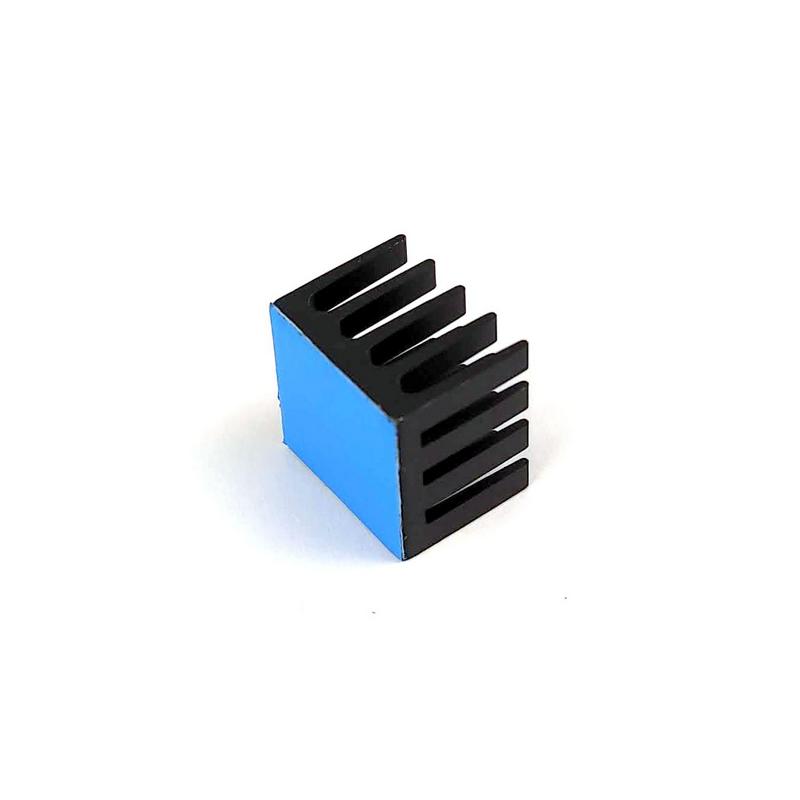 Features:
High Profile Heatsink for Raspberry Pi Board, especially Raspberry Pi Zero 2 W/WCH
Material: Aluminum
Color: Black
Comes with fins for better heat dissipation
Compatible with any Raspberry Pi board
Comes ready with thermal adhesive tape
Easy to install
Dimension: 14mm x 14mm x 11mm (Height)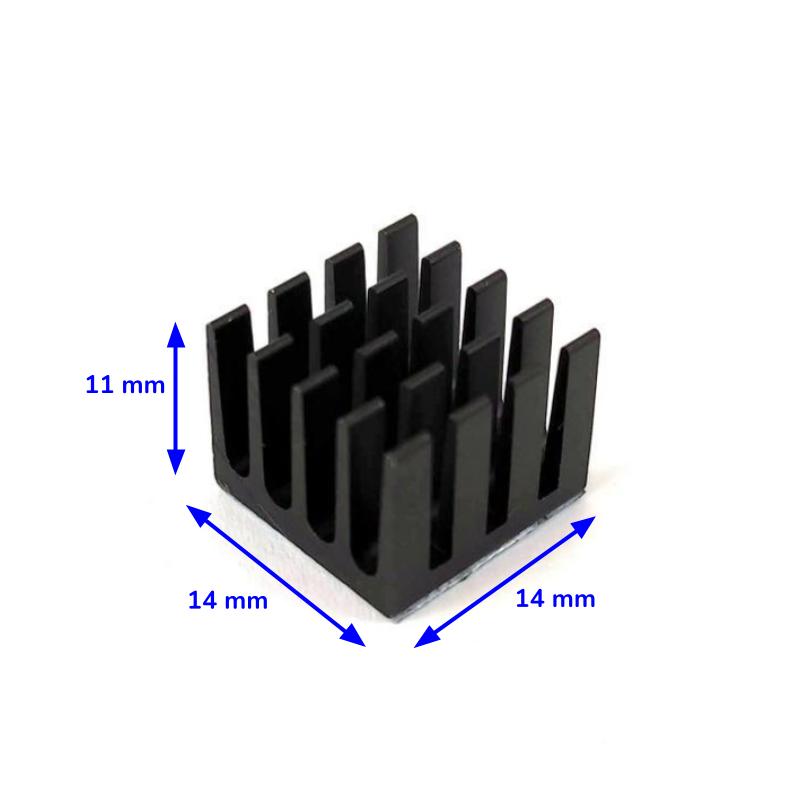 Packing list:
1 x High Profile Heatsink 14x14x11mm - Black