Description
This is a full Size HDMI Dummy Plug, mainly for headless setup. This dummy HDMI plug is vey helpful for when you're tinkering with hardwares without a monitor. In other words, you're doing headless setup (configure the hardware directly from a host computer without the need for the monitor and keyboard)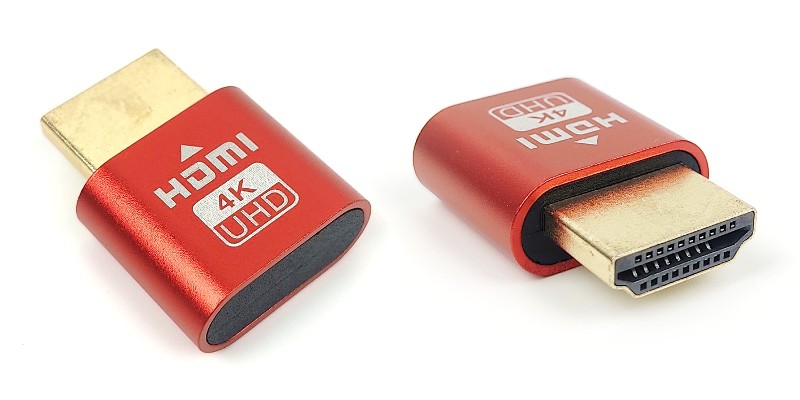 This dummy HDMI is practically a small device that mimics a display. When plugged in, the GPU hardware detects the dummy HDMI as a display. The display automatically is set to fullscreen with the host device's highest resolution. The interaction is very responsive, almost the same speed as using monitor.
The plug only contains the I2C EDID EEPROM. Plug and play and can simulate up to 4K resolution (3840 x 2160) HDMI displays.
Features
It can simulate 4K resolution up to 3840*2160 resolution.
Small size, the latest chip, low power consumption, no heat.
Support all systems without driver. Plug and play
Works with PC Windows, Mac, Mac Mini OSX, Linux or on any HDMI enabled computer.
Product Interface: HDMI-compatible male head
Note: This is not an HDMI reciever.
Packing List
1 x Full Size HDMI Dummy Plug - For Headless Setup