Note: Not suitable for children under 6 years old!
Note: Download the softcopy instruction manual (English) here. 
---
The DIY (Do It Yourself) Kit for Children Age 4 to 12 Years Old
If you have trouble playing the video above, you may access the video from here.
Tired of the conventional ways to activate a toy car? With this kit, now you can activate your toy car with just a simple clap! What better ways to ignite the inner passion and curiosity among children in STEM!
Furthermore, let your children learn more about the concept of a microphone. A microphone basically converts sound into a small electrical current. Sound waves hit a diaphragm that vibrates, moving a magnet near a coil. In some designs, the coil moves within a magnet. Other microphones, such as condenser microphones, work on the principle of capacitance.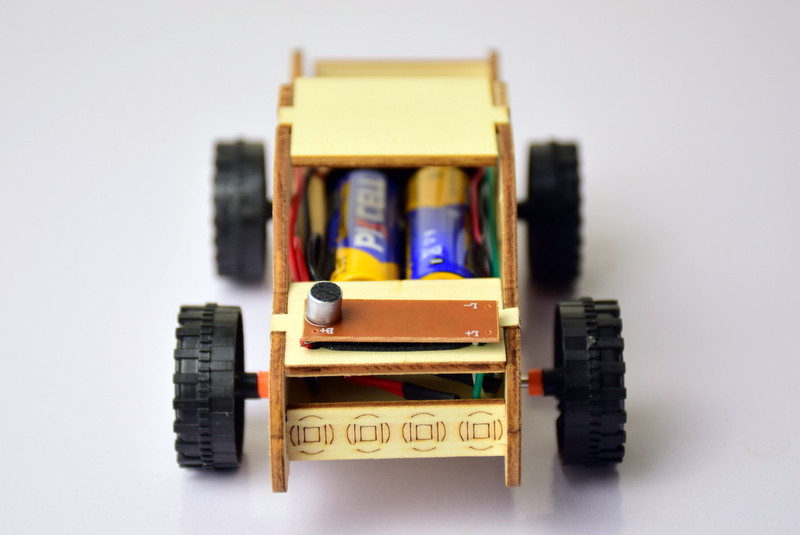 Features:
Do It Yourself Wooden Voice Control Car
Suitable for age 6 years old and above
Come with everything needed to assemble the voice activation car
AA batteries included
Learn the mechanism of simple DIY car and the concept of a microphone
Packing List:
Wooden parts for the car structure
Some orange plastic stopper
Some heat shrink
1 x rubber band
2 x Metal rod
4 x Plastic wheels
1 x AA battery holder
1 x Wooden filer (For sanding)
1 x DC motor
1 x Orange plastic gear
4 x AA batteries
1 x Microphone circuit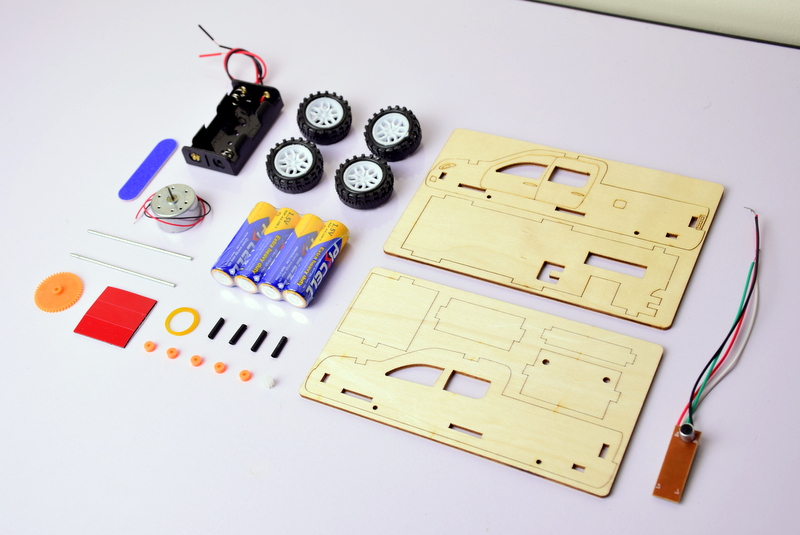 Resources: