Description
Note: This kit comes with 4x AA batteries.
Note: Download the softcopy instruction manual (English) here. 
---
The DIY (Do It Yourself) Kit for Children Age 4 to 12 Years Old
What's cooler than a penguin on a skateboard?! Check this kit out, it's designed to bring fun to children while dealing with basic electronics and learning the concept of a DC motor. Connecting the penguin to the DC motor enables it to paddle its wings while pushing itself forward on a skateboard! Sounds fun ain't it?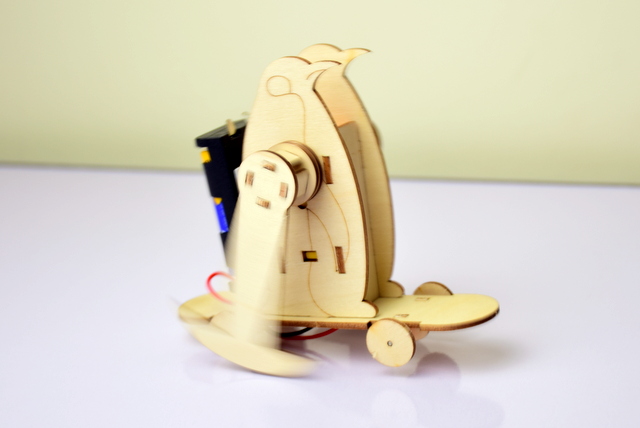 Note: This kit requires minor tinkering to get it working effectively.
Features
Do It Yourself Wooden Skateboard Penguin Robot
Suitable for age 6 years old and above
Come with everything needed to assemble the penguin skateboard project
AA batteries included
Learn the basic concept of a DC motor
Packing List
Wooden parts for the penguin structure
Some orange stopper
Some double-sided tape
2 x Wires
4 x AA batteries
1 x AA battery holder
1 x Wooden filer (For sanding)
1 x DC motor
2 x Metal rod