This amazing solar toy must be a decent gift for children who love science and physics. Teenagers will have lots of fun with the solar-powered robots kit, also they will see the magic of physics. A great product to put learning and playing together!
Children can transform the innovative solar-powered robots kit into FOUR different space models, and the transformations and larger parts are very suitable for small hands. The four models are unmanned space plane, outer space astronaut, space mission 1, space mission 2.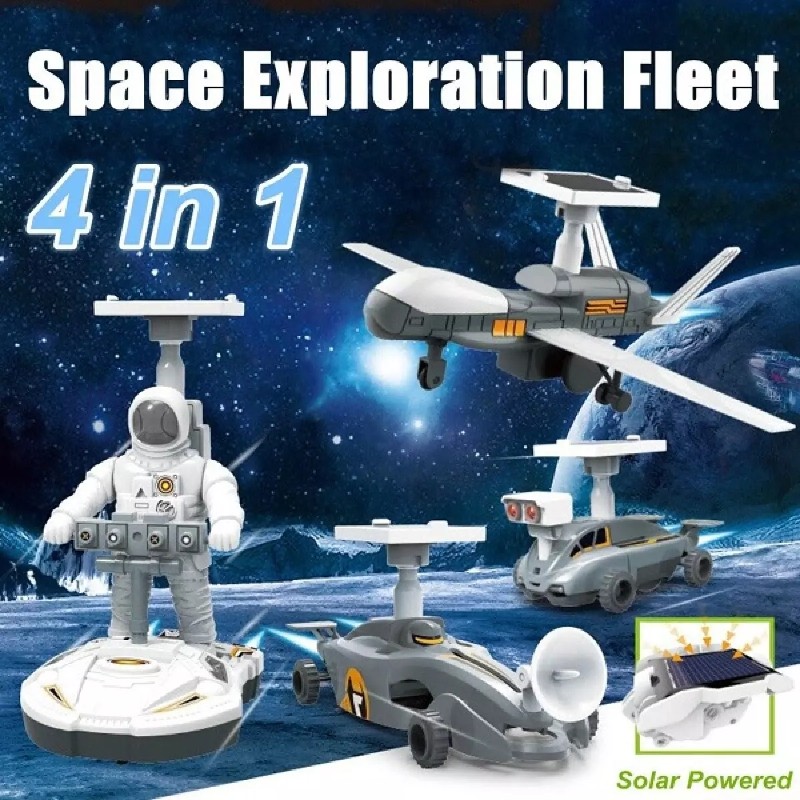 The 4-in-1 solar-powered robots kit also comes with clear instructions for easier assembly. Just let the parts snap together, which is an excellent home-school curriculum for teenagers.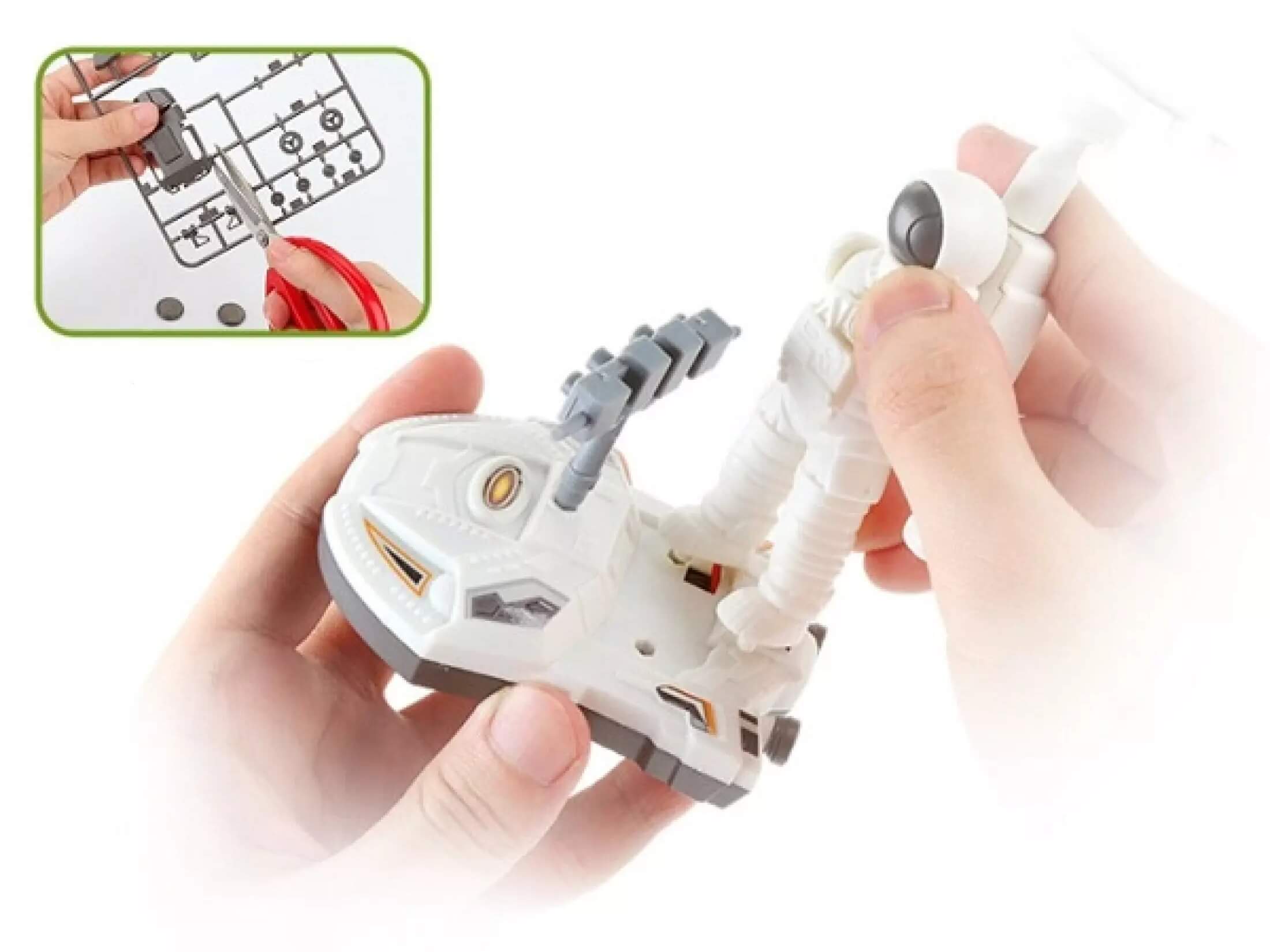 Note: Care must be taken when cutting apart the parts. Adult guidance may be needed.
Take the robots under direct sunlight, and you will see the best functions working on sunny days. Also, the kids will have indoor fun with the robots under 100W halogen light.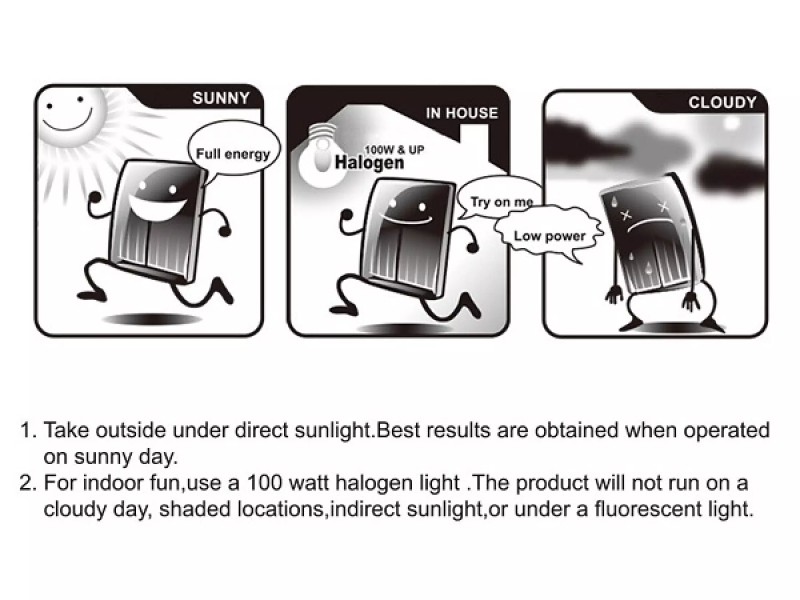 Note: The product does not work on cloudy days, in any shaded locations, or under fluorescent lights. The solar panel is meant for OUTDOOR actual sunlight, indoor lighting will NOT generate sufficient energy to drive the car.
These solar robots are powered by a solar panel that can fleetly absorb the solar energy and transfer the energy into kinetic energy. What a wonderful STEM toy for your kids and enhance their interest in physics!
 
Features and specifications:
Do It Yourself Solar STEM Space Exploration 4 in 1 Solar Kit
Simple and educational, no soldering is needed
Suitable for age 8 years old and above
Learn about renewable energy, solar power, electric motor :)
Come with everything needed to assemble as a solar-powered moving car.
Powered by Solar Energy
Can be assembled into 4 different designs:

Unmanned space place
Space mission 1
Space mission 2
Outer space astronaut

Stimulate children's imagination, creativity, and crafting ability
Environmental friendly, educational and enjoyable
Solar-powered, fun to play with, and requires no batteries.
Packing list:
4 x Plastic robot kit
1 x Motor kit
1 x Solar panel
1 x Decorative sticker
1 x Assembly manual