Description
Note: Download the softcopy instruction manual (English) here, for kits from October 2022 onwards. There are three cable ties but no screw is included.
Note: Download the softcopy instruction manual (English) here, for kits before October 2022. There are two cable ties and a screw are included.
---
The DIY (Do It Yourself) Kit for Children Age 4 to 12 Years Old
If you have trouble playing the video above, you may access the video from here.
Get this kit to keep your kids occupied with hands-on activities while enjoying the wind from renewable energy - a solar-powered fan. A green energy fan. Keep you cool under the hot sun :) This DIY kit is simple enough to be built by 4 years old children, with parents' help. And children 6 years old and above can make it by themself! Let them explore solar power and how it can help to save the earth by utilizing it! You can also let your kids understand how solar panels and electric motors work. Awesome!
Your kids can always follow the video to build the fan or if you prefer the step-by-step guide in a document, we have also produced an instruction manual in English:
Note: Not suitable for children under 4 years old!
Note: For kits shipped from October 2022 onwards, please follow these steps:
Step 1: Stick both A4 wood under A1 using two pieces of double-sided tape.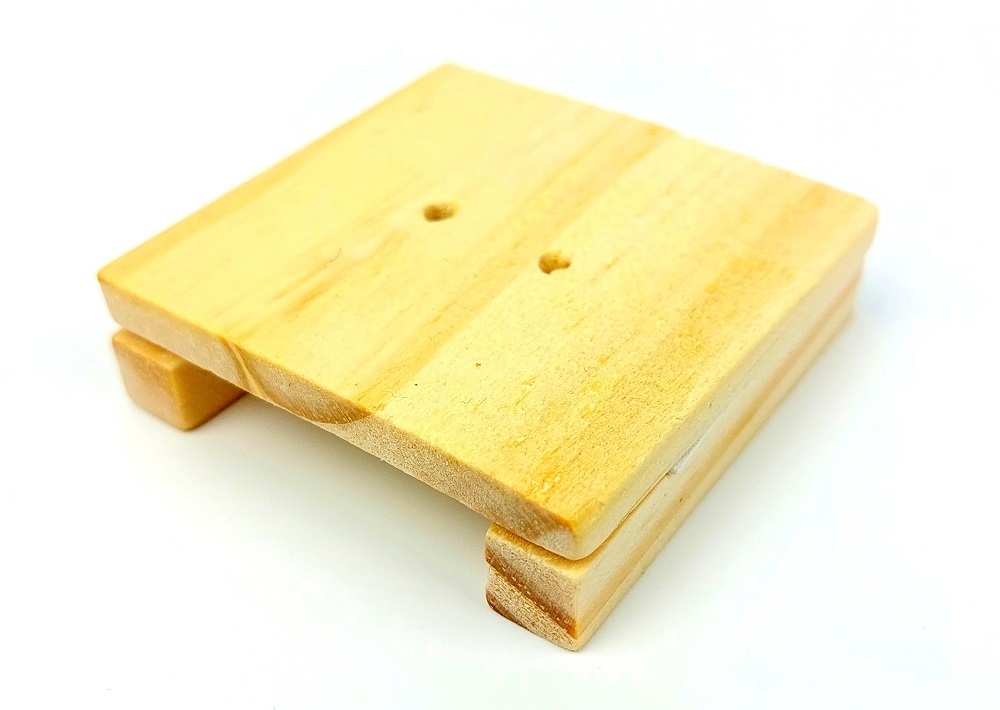 Step 2: Use cable/zip tie to hold the center pole of A1 wood as shown: (do cut the excess cable/zip tie after it is tightened)
Step 3: Use another cable/zip tie to hold A2 above A3 wood.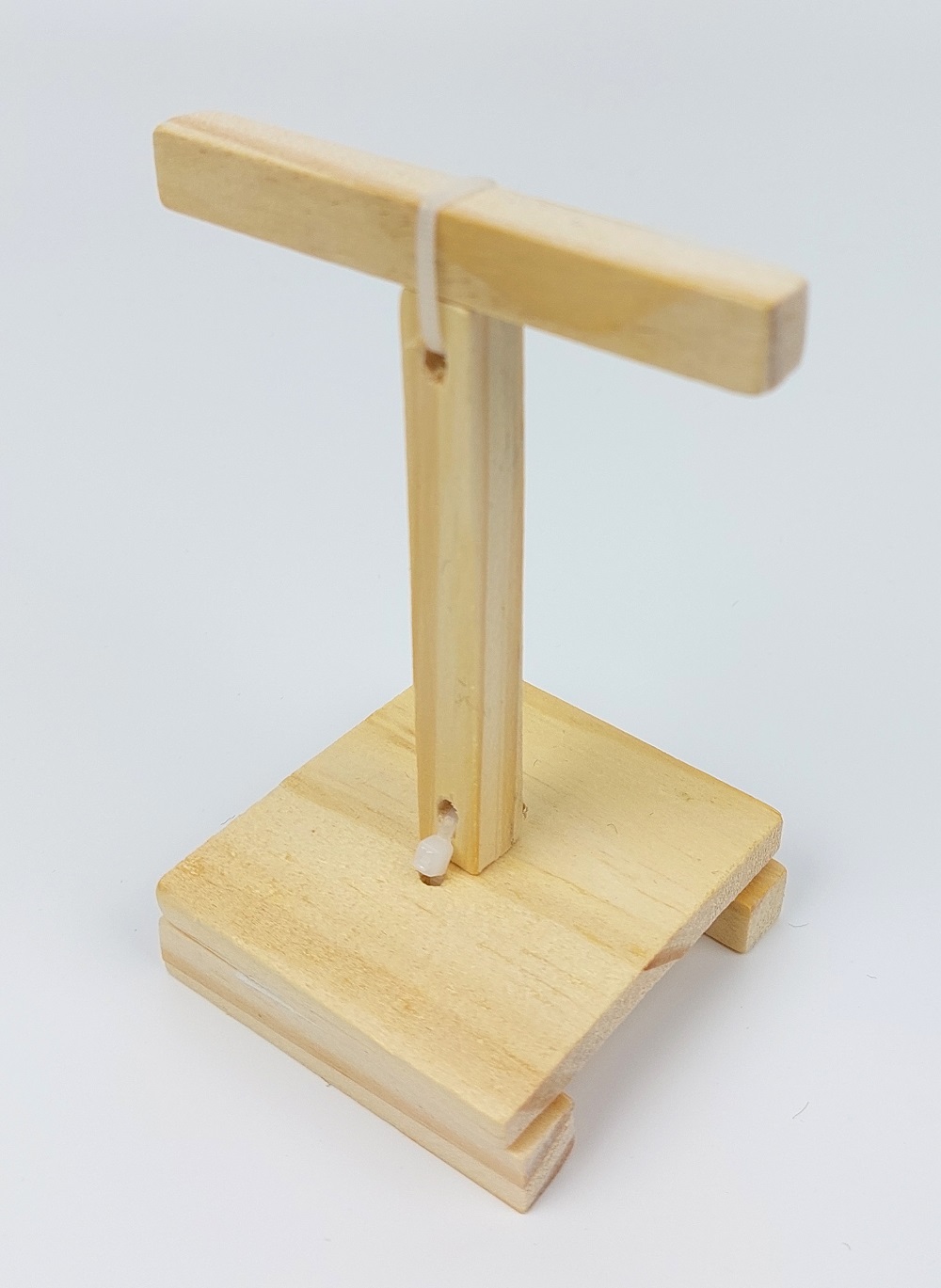 Step 4, please continue to follow the original guide.
Note: The solar panel is meant for OUTDOOR actual sunlight, indoor lighting will NOT generate significate electric power.
Features
Do It Yourself wooden kit - Solar-powered fan for kids
Simple and yet educational
Suitable for age 4 years old and above
Come with everything needed to assemble as a solar-powered fan.
Powered by Solar panel
No soldering is needed
Learn about renewable energy, solar power, electric motor :)
Packing List
Wooden parts for the fan structure
1 x Small Solar Panel
1 x Small DC Motor
1 x Small Propeller
1 x Small screw (not included for kits from October 2022 onwards)
Some double-sided tape
Some cable tie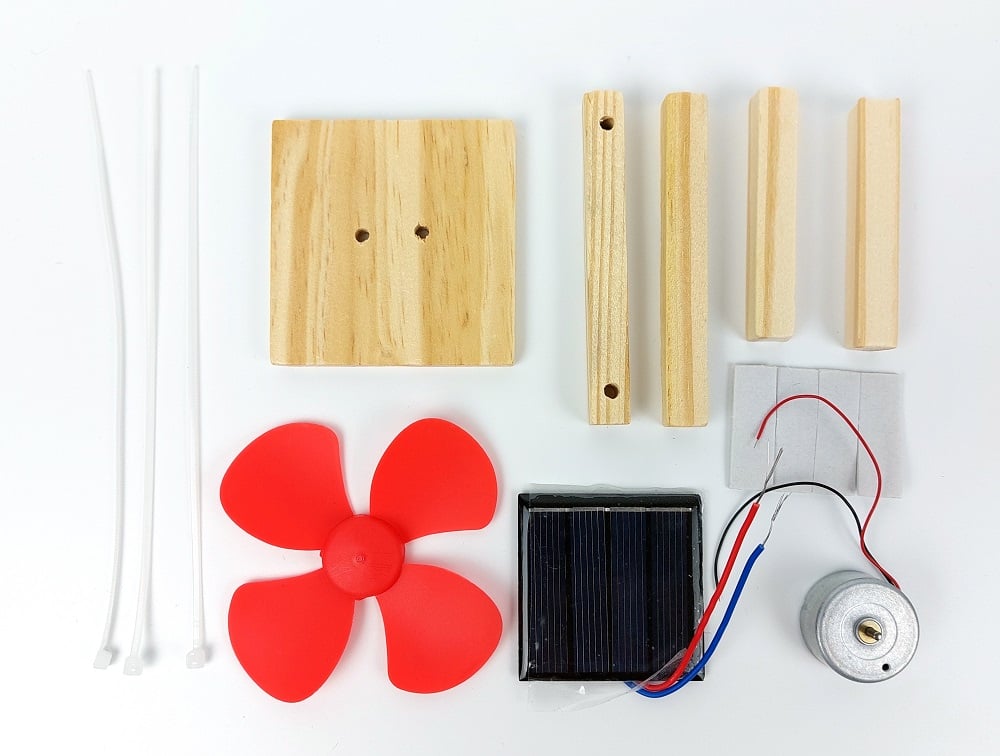 Resources

Reviews (105)
Total Reviews (105)
5

94.29%

4

4.76%

3

0%

2

0.95%

1

0%