Note: Not suitable for children under 4 years old!
Ever wonder how a motor spins? It basically comprises magnets with different poles placement to create magnetic force while pushing the shaft to spin round and round and round. Did you get that? If no, this kit is for you! In this DIY kit, you will learn how to levitate or "float" a wooden stick using magnets. A little difference with a motor, this stick will not spin, instead, it will stay levitated.
Here's the challenge for this kit, you will need to identify the correct polarity for each magnet to make the stick float, and here's a hint, you need four sides of repelling force from each magnet to keep the stick stay afloat! Give it a go, I'm sure you can do it too! :)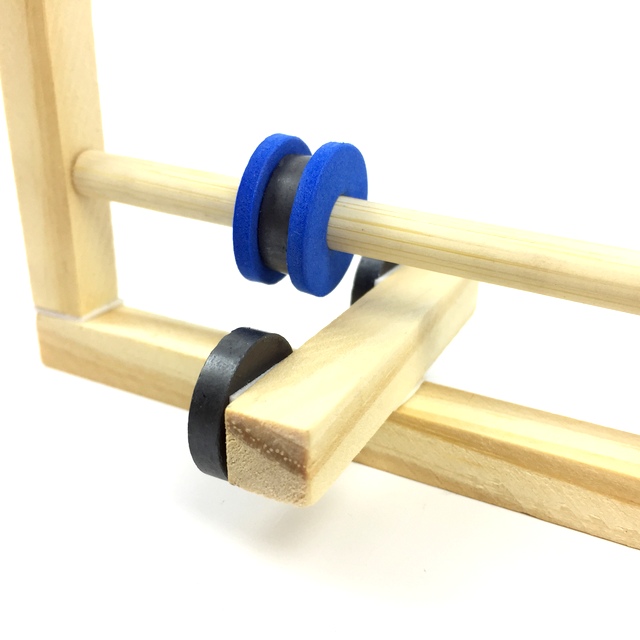 FIVE INTERESTING FACTS ABOUT MAGNETS:
Magnets have two opposite ends, which are referred to as poles. The poles on one end are called the north pole while the other is called a south pole.
Each of these opposite ends attracts the opposing pole.
An invisible magnet field surrounds a magnet. You can't see it but it's there!
The north pole of a magnet points closely towards the Earth's north pole and the south pole of a magnet points towards the Earth's southern pole. Pretty cool stuff if you think about it!
You can turn an unmagnetized piece of iron, like an iron screw, into a magnet by simply rubbing a magnet on the object over a few times, this process is called magnetization!
Features:
Do It Yourself Magnetic Force Floating Stick STEM Kit.
Simple and yet educational.
Suitable for age 4 years old and above.
Come with everything needed to assemble.
Will need scissors or a cutting tool to slice the double-sided tape into smaller pieces.
Learn about the fundamental of magnets and magnetic force.
Packing List:
5 x Wooden parts for the experiment structure
Some double-sided tape
4 x Circular foam
6 x Magnets