Description
DHT11 is the most common sensor that is usually used by students and makers out there. The main function of this sensor is to measure the temperature and humidity of the surroundings. The sensor is also factory calibrated and hence easy to interface with any microcontrollers like Arduino. The sensor can measure temperature from 0°C to 50°C and humidity from 20% to 90% with an accuracy of ±1°C and ±1%. So if you are looking to measure in this range then this sensor might be the right choice for you!
The DHT11 sensor can either be purchased as a sensor or as a module. Either way, the performance of the sensor is the same. The sensor will come as a 4-pin package out of which only three pins will be used whereas the module will come with three pins as shown below. The only difference between the sensor and module is that the module will have a filtering capacitor and pull-up resistor inbuilt so that you can just simply connect wires and start your project!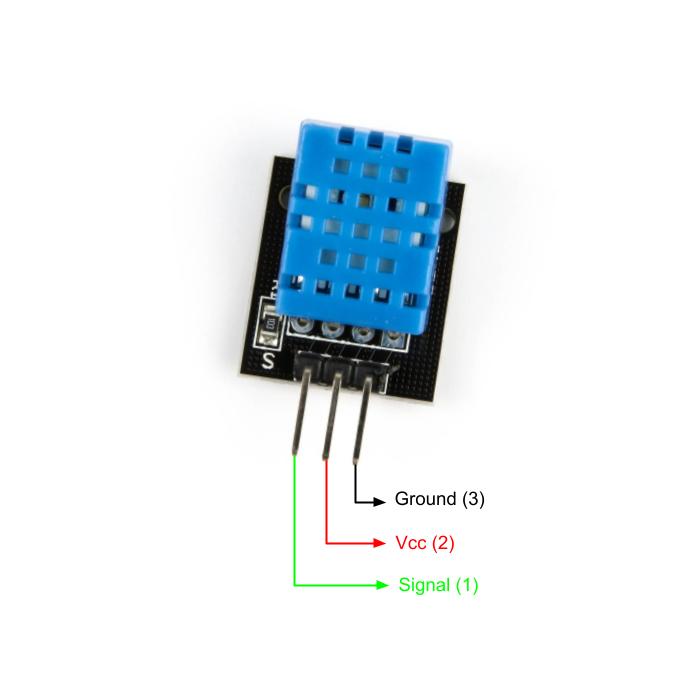 Pinout Configuration
Vcc: Power supply 3.5V to 5.5V
Signal: Outputs both Temperature and Humidity through serial Data
Ground: Connected to the ground of the circuit
Features:
With calibrated digital signal output.
Adopt special digital module acquisition technology and temperature and humidity sensing technology to ensure high reliability and excellent long-term stability.
The sensor is composed of a resistance liquid contact element and an NTC temperature measuring element and is connected to a high-performance 8-bit microcontroller. Therefore, the product has the advantages of high quality, ultra-fast response, strong anti-interference ability, and high-cost performance.
The single-wire serial interface makes system integration simple and fast. Ultra-small size, low power consumption, and a signal transmission distance of more than 20 meters make it the best choice for any application, even the most demanding ones. The product is easy to connect and can be plugged directly into the sensor expansion board.
Application:
Measure temperature and humidity
Widely used for IoT projects
Local Weather station
Automatic climate control
Environment monitoring
Specifications:
Operating Voltage: 3.0V to 5.5V
Operating current: 0.3mA (measuring) 60uA (standby)
Output: Serial data
Temperature Range: 0°C to 50°C
Humidity Range: 20% to 90%
Resolution: Temperature and Humidity both are 16-bit
Accuracy: ±1°C and ±1%
Packing List:
1 x DHT11 Sensor Module Breakout
Note: There are no cables/wires included. Please get them separately.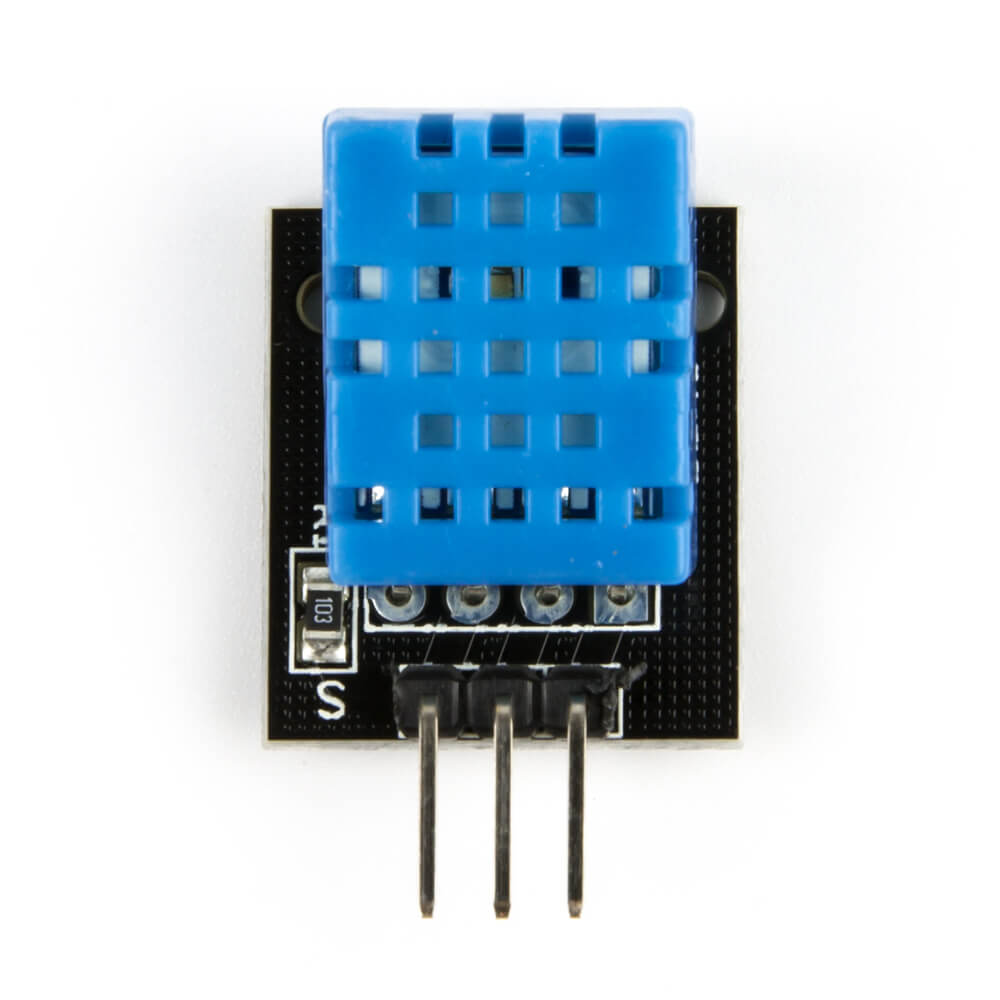 Resources: