Note: There are two fields of view angle for the 8MP IMX219 Camera Module, please choose the preferred fields of view angle under the options:
These cameras are suitable for Jetson Nano and Jetson Xavier NX. It adopts the Sony IMX219 chip and CSI interface. The pixel is 800W, the resolution is 1080P, and the field of view angle is 77° and 160°. It can be used for neural networks, AI vision, real-time image recognition, AI smart robot cars, and other applications.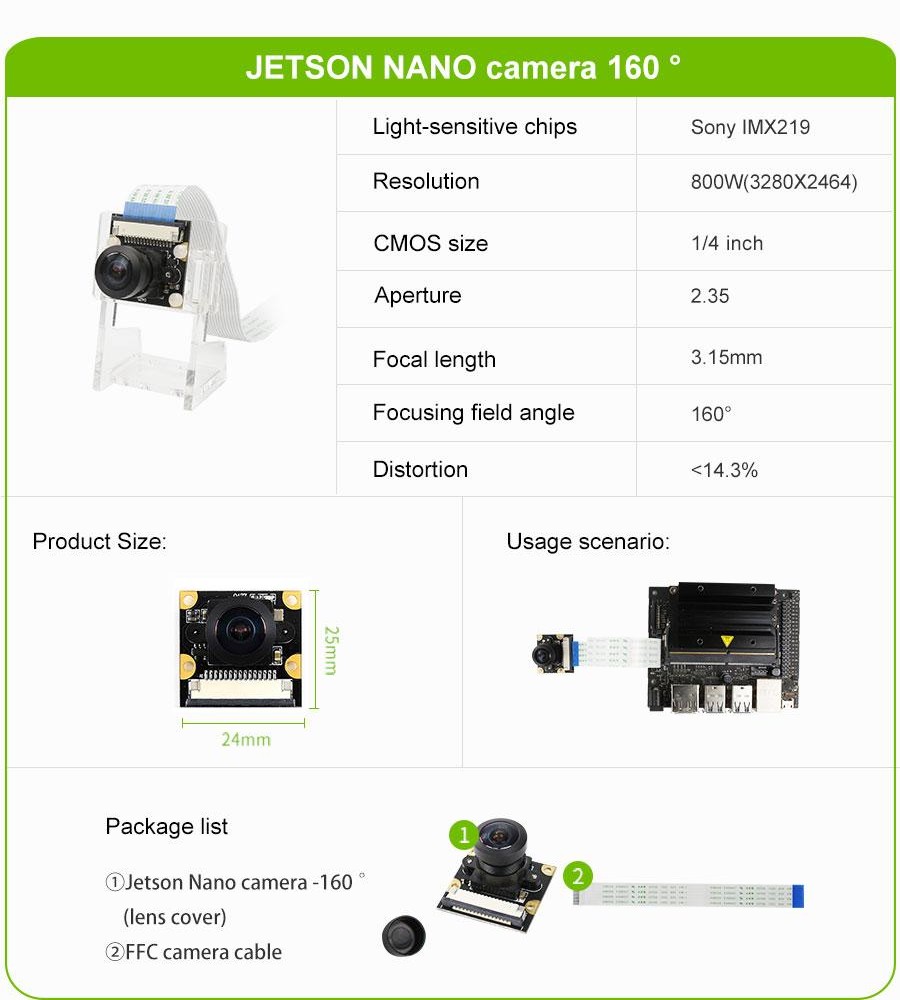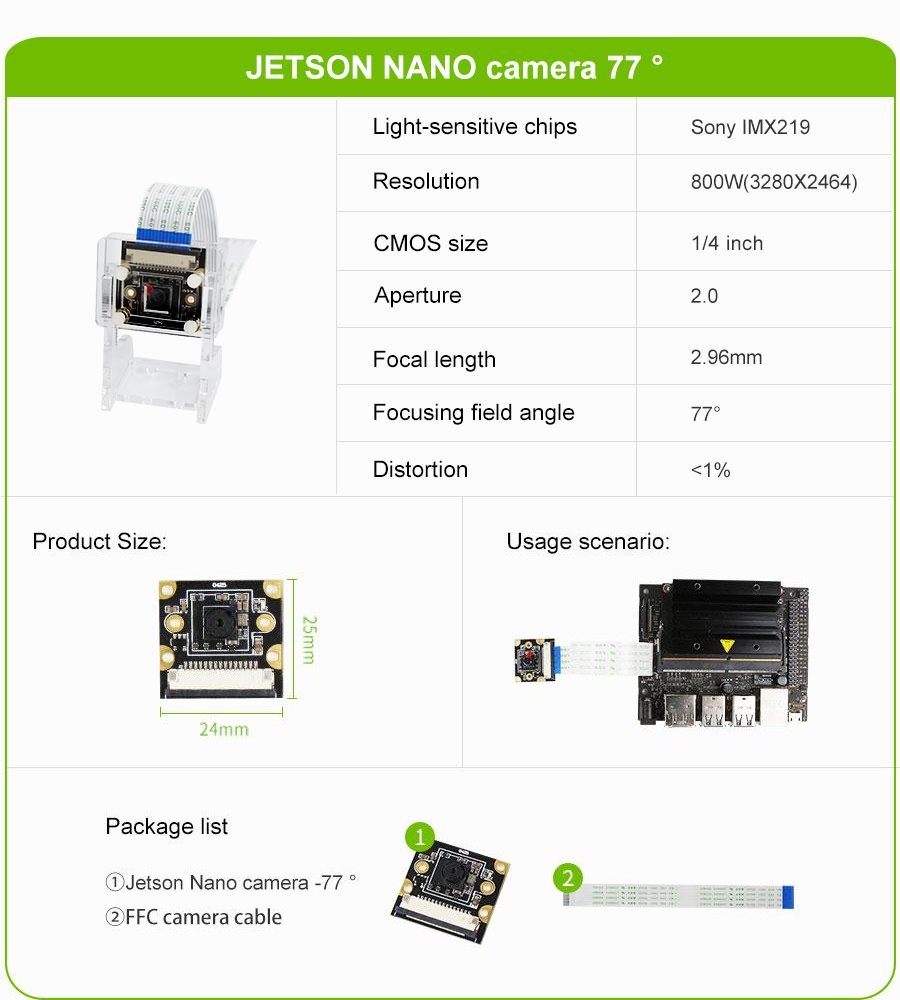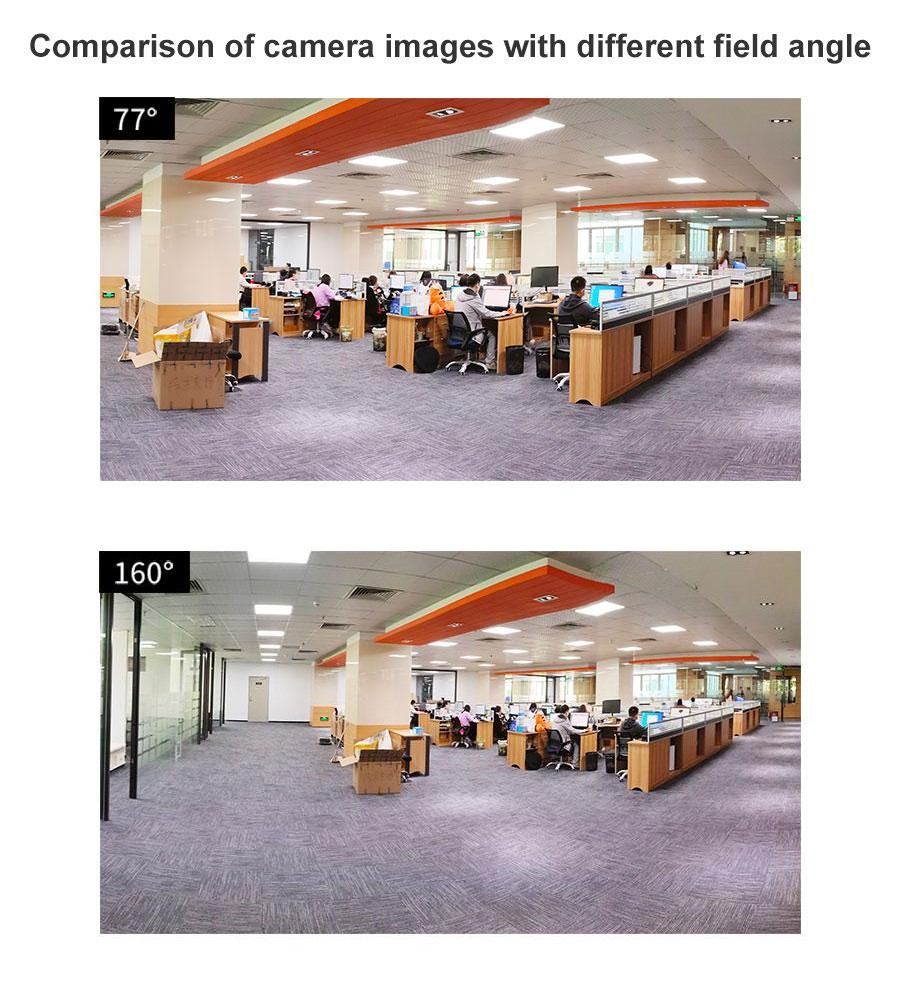 The cameras are compatible with the transparent acrylic bracket for the camera and can be mounted on the acrylic case of the Jetson Nano or Jetson Xavier NX.
160° camera: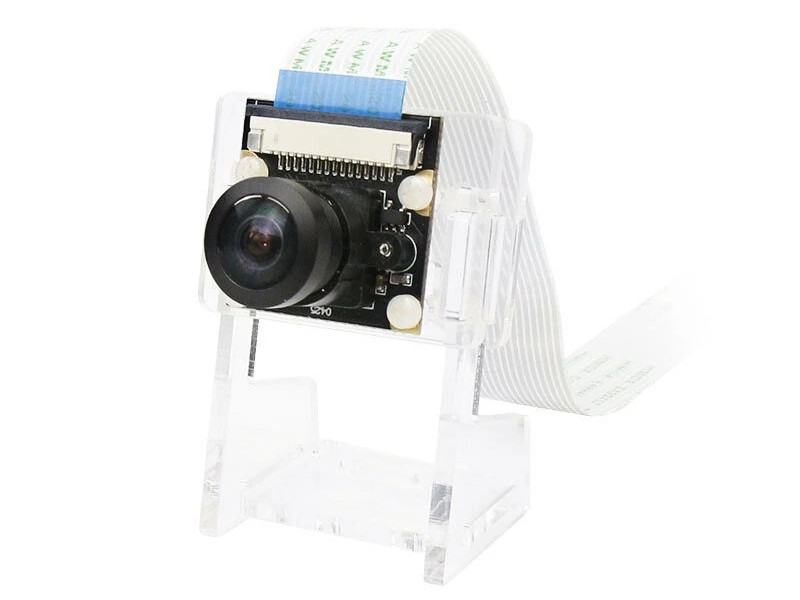 77° camera: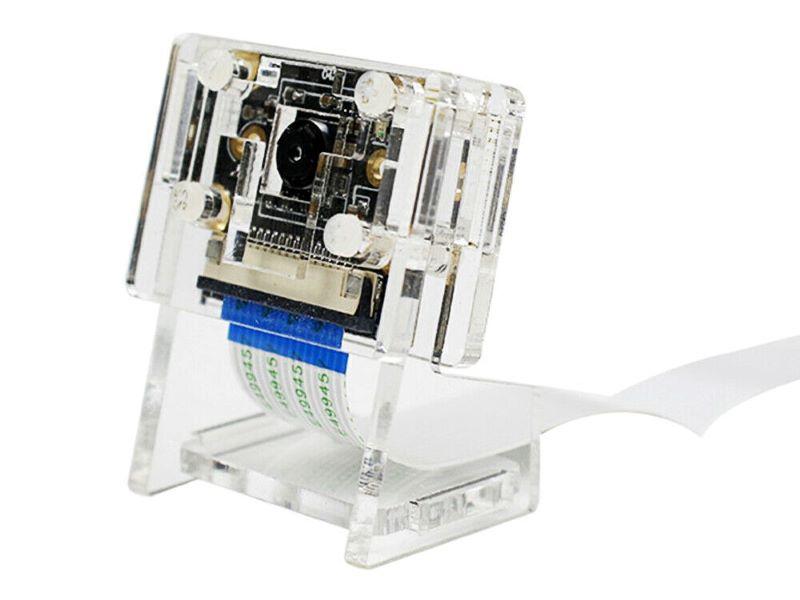 Features and specifications:
Cameras for the Jetson Nano and Jetson Xavier NX  board
Sony IMX219 chip, CSI interface
8MP, 1080P resolution
2 field of view options:

77° view angle
160° view angle

Wide range of applications
Packing list:
160° field of view angle

1 x 8MP IMX219 Camera Module 160° for Jetson Dev Kit
1 x Lens cap
1 x 15cm CSI ribbon cable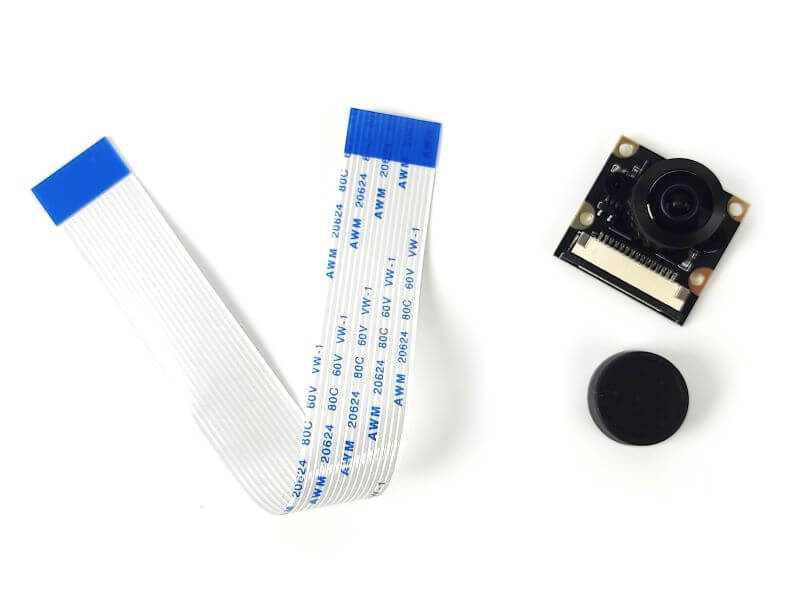 77° field of view angle

1 x 8MP IMX219 Camera Module 77° for Jetson Dev Kit
1 x 15cm CSI ribbon cable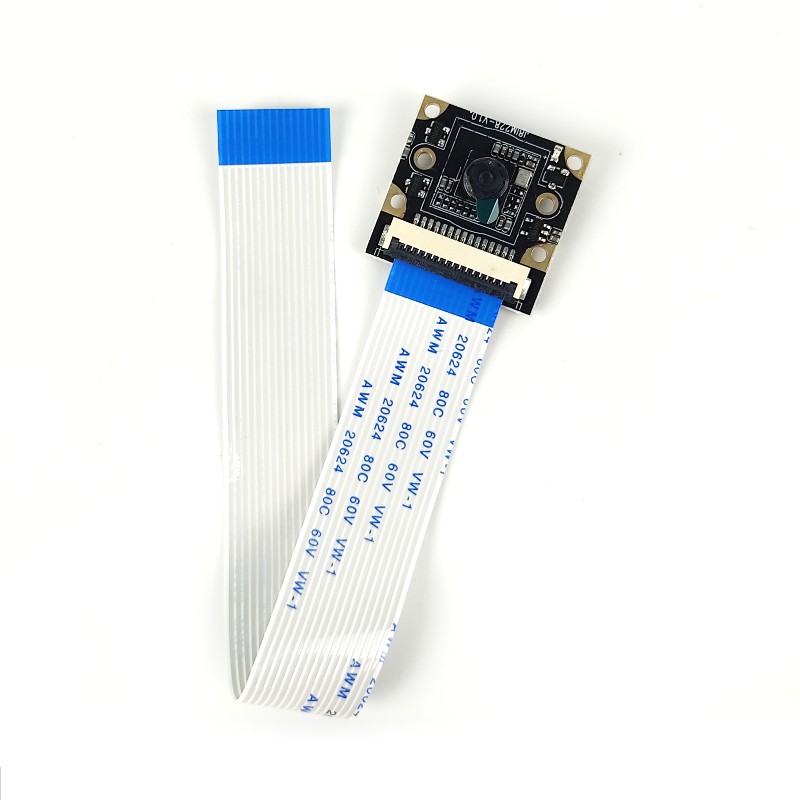 Resources: